Book now & pay when travel
Susy2240 wrote a review Feb 2020
Garden City, Kansas225 contributions26 helpful votes. First time staying at this hacienda. Our favorite part by far was the grounds. Customer service was also excellent. The master suite 623 was amazing and had great views. The "granja" area where the animals are, was great. I loved their baby donkey. All the animals were kept very well and look well fed. The pool was warm, although we did not swim this time. My daughter enjoyed the play set and the tree "house". We got up early to go for a walk and saw countless very colorful birds. The restaurant was good. We had their rib eye and it was delicious. The breakfast we had the next morning was good. Room service was prompt and brought everything we needed. I think the decoration of the interior was very nice, but for the next one, whenever that may be, it would be nice to see something more rustic and with that Hacienda feel. My only dislike was the checkout time. It's 11 a.m. there is so much to see that such an early check out time does not allow for full enjoyment of everything this Hacienda has to offer. The small Chappell is a must see. Overall worth visiting at least once, preferably not on special holidays, since the price will be much higher than usual.
Read less
Date of stay: February 2020
Learn more
What a pleasant surprise - 2 hour driving from Mex city. Facilities are great and personnel very handy and friendly. The guys from Kivac are unbelievable. We travel with a 10 month baby - it was a walk in the park due to its farm, gardens and spacious rooms. Definitley will come back.
Read less
Date of stay: February 2020
Trip type: Traveled with family
Learn more
Fiesta Americana Hacienda Galindo Resort & Spa
Experience our hotel in Galindo Mexico, next to San Juan del Río
A place full of culture and a charming and fascinating heritage await you in the town of Galindo in Querétaro, Mexico. Legend has it that in the 16th century, Hernán Cortés awarded Malinche for her loyalty to the place that today is the Fiesta Americana Hacienda Galindo Resort & Spa. A hotel where Mexican hospitality, natural beauty and colonial charm come together to create an intimate destination to share special moments with colleagues, friends or family. Get to know this corner where the country air is best breathed surrounded by colonial architecture and nine acres of beautiful gardens and vegetation.
Return to a more enjoyable time and experience history for yourself at Fiesta Americana Hacienda Galindo Resort & Spa.
Share your experience
#Stay with us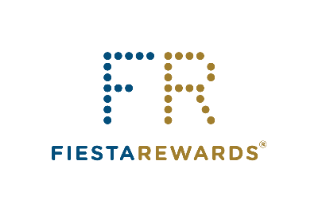 Fiesta Rewards
Fiesta Rewards is an experience that goes beyond each trip, it is discovering more and having better possibilities, living unique experiences and enjoying benefits designed to recognize you at all times.
Give your travels a different meaning and be part of the only frequent flyer program that knows and recognizes you.
Be part of Fiesta Rewards. Join here .