Wine Cellar Chateâu Hacienda Galindo Resort & Spa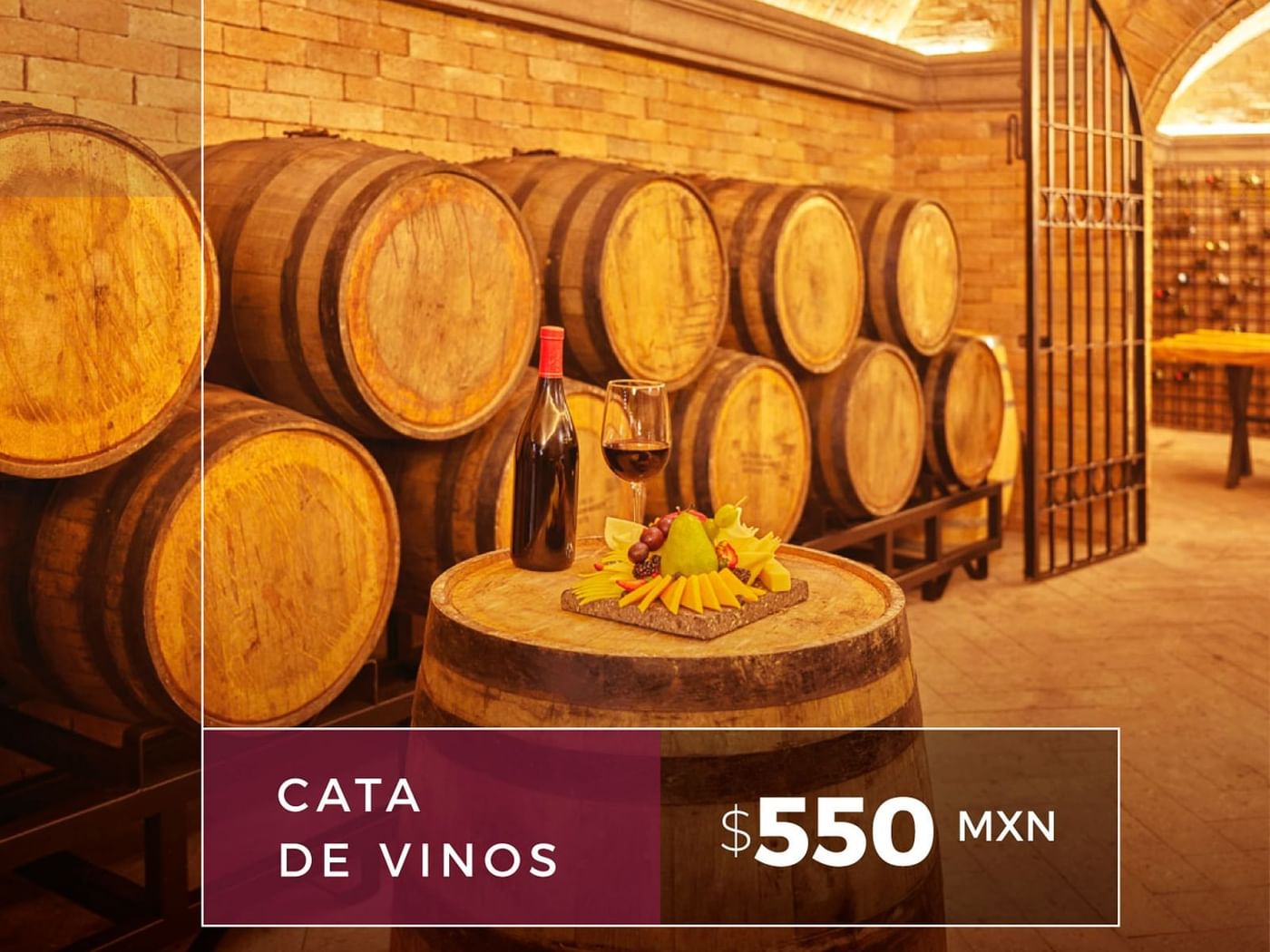 Drinks
|
Casual
The correct conservation of wine depends on keeping it in stable environmental conditions, mainly temperature and humidity. But the preservation of the wine also depends on direct exposure to light, the presence of strong odors or excessive racking or movement of the bottles. And this is precisely what we do at Hacienda`s Galindo Chateâu Wine Cellar.
In this cellar we are transported to that time and immerse ourselves in a completely different atmosphere, we also have the opportunity to have a professional sommelier that guide us step by step through a tasting with three glasses of house wines, in a special and unusual pairing. Thus, making friends, chatting and learning a little more about the benefits of Baco, become a pleasure.
Book and enjoy our Wine Tasting or Romantic Dinner in our Cava.
BOOK AT: 427 27 182 00
Valid until December 31st, 2023.