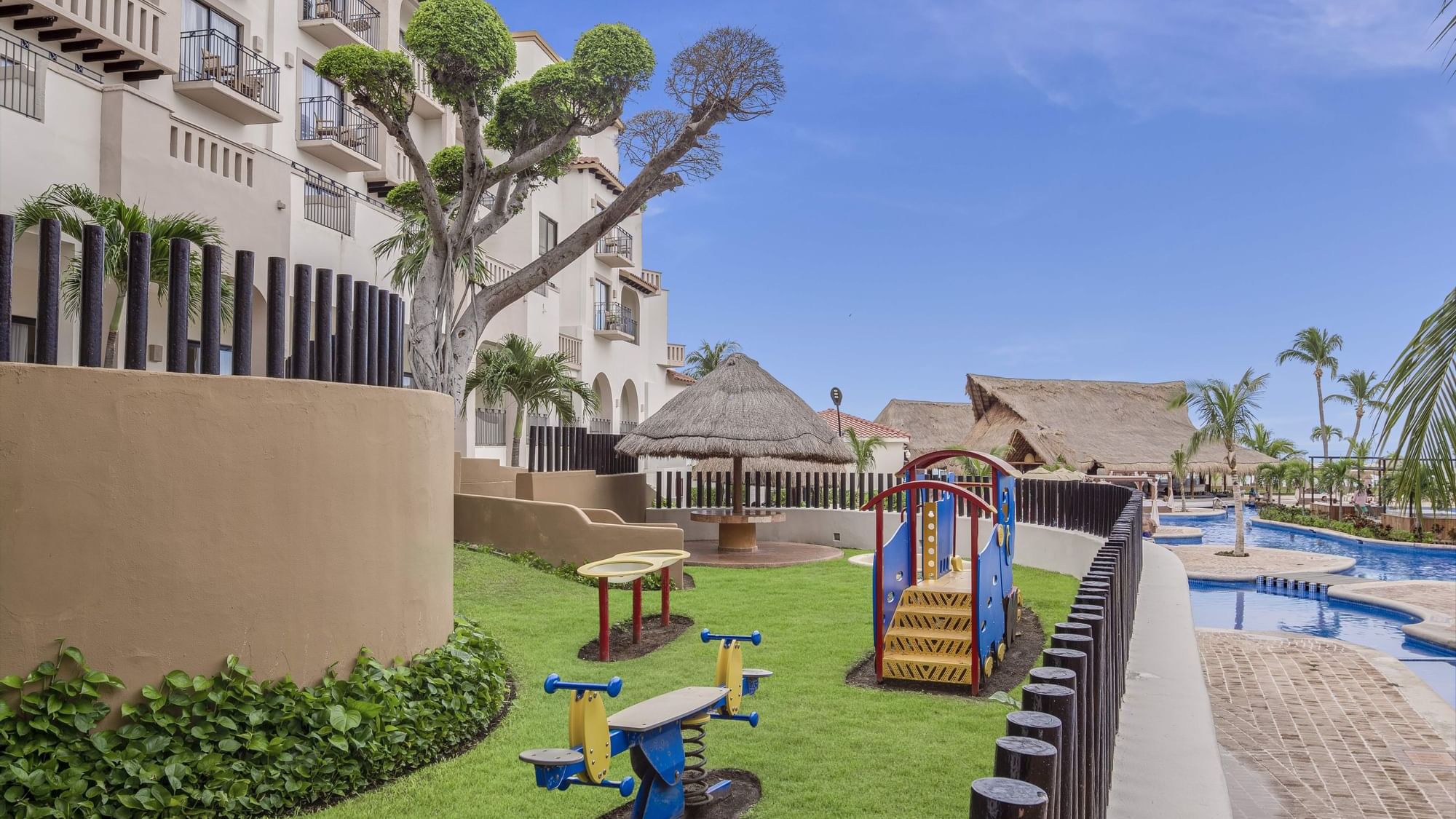 Families
Share memorable experiences with your family. Start the day together with breakfast at La Palapa, admiring the beautiful colors of the Caribbean Sea.
Later, enjoy entertaining activities and games by the pool, take part in a water aerobics class or have fun with a ping pong game. When night falls, sing your favorite song at Karaoke in the Lobby Bar.
Children aged 4 to 12 have their own space in the Fiesta Kids Club, where they play and do crafts while savoring delicious sandwiches and refreshing drinks. In the afternoon they can be entertained with video games, movies or board games. Open from 10:00 am to 4:00 pm. If the little ones want to cool off after a day of adventures, the children's pool is also available.