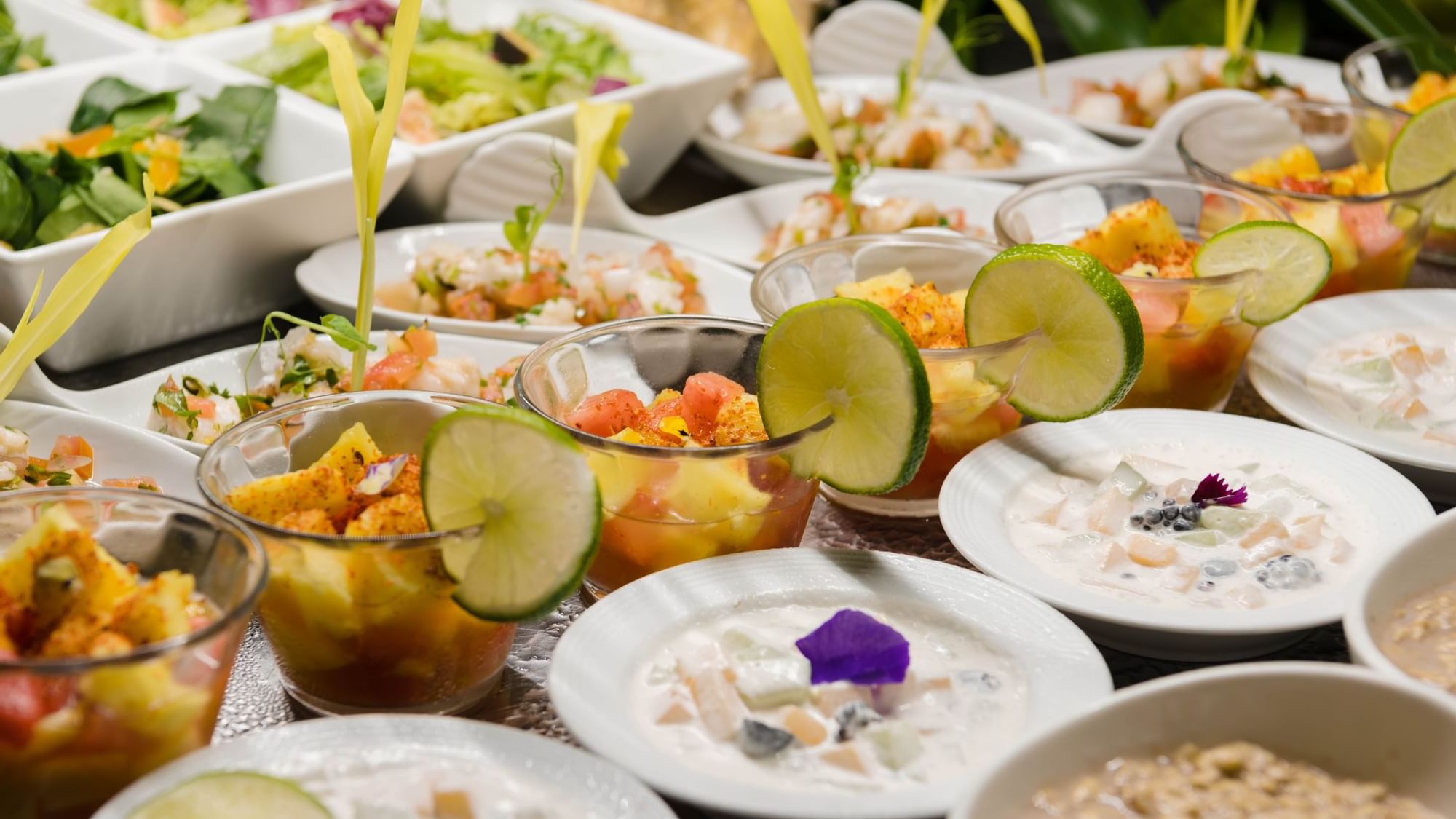 Foodies
The morning begins at La Palapa with the tasty aroma of coffee and freshly baked bread. Enjoy our delicious buffet breakfast, accompanied by fresh natural juices and a fruit bar, while you admire the beautiful tonality of the Caribbean Sea. Savor a rich pozole and traditional Mexican dishes that show the unique style of the region.
During the afternoon and evening, choose from more than 60 options of dishes prepared by our chefs. We recommend the exquisite salmon with seafood sauce or the braised tuna with pear puree and asparagus.
La Bodega is a rustic and elegant restaurant that you must know. Let the flavors of our grilled meat cuts and the rich selection of international wines enchant you. Try the octopus carpaccio and the rack of lamb slowly marinated for three days. And for a sweet ending, nothing better than an apple strudel.
The Restaurante Mexicano provides an enjoyable experience by using traditional ingredients and techniques to create modern Mexican dishes that you will love. Try the Xcatic pepper cream soup, served in a rustic bread bowl, and for dessert don't forget to try the churros.