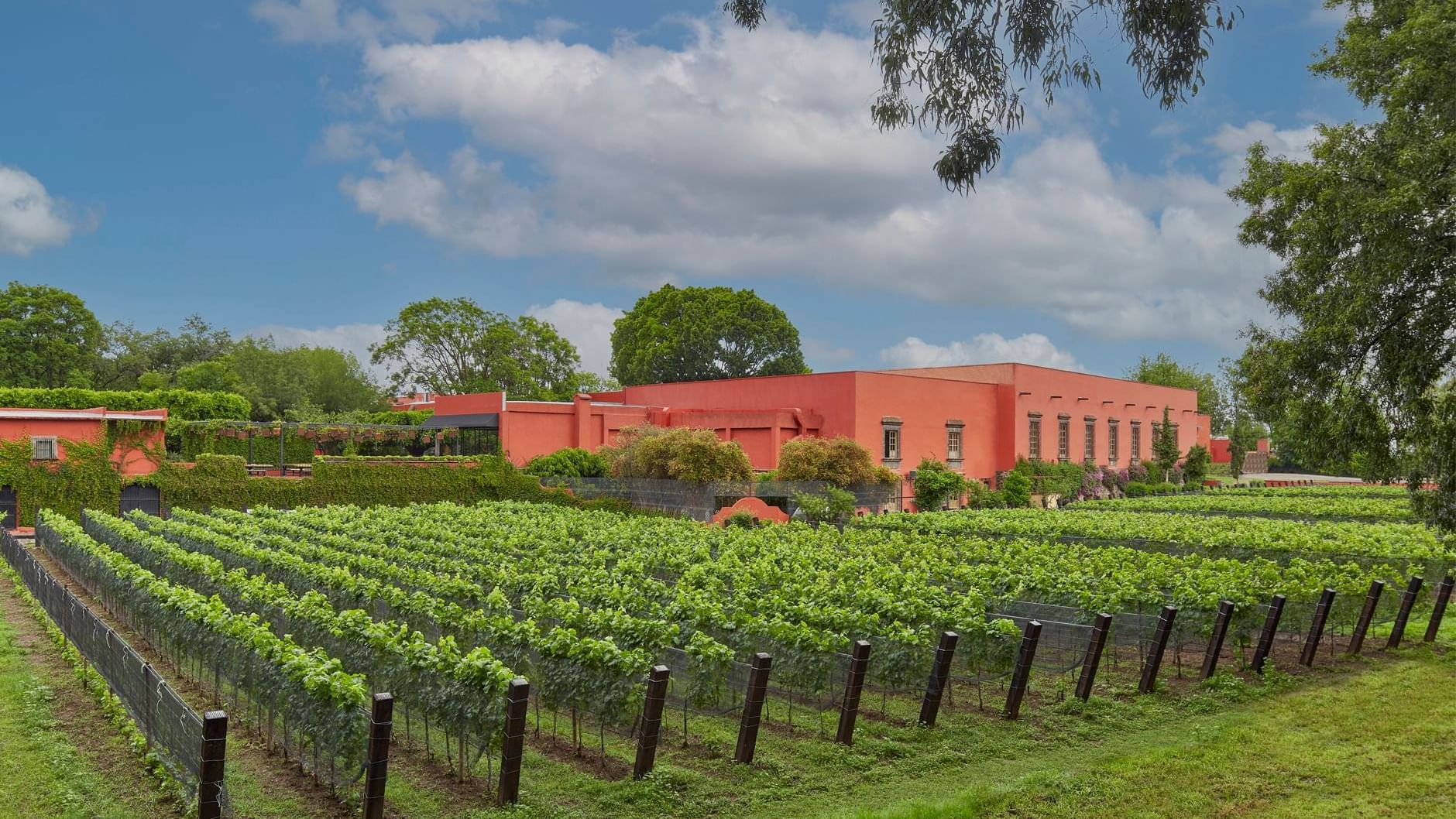 Adventure
At the Hacienda, apart from finding spaces of peace and tranquility, we also offer a series of experiences for those who like action: a heated pool, a jogging track, a tennis court and a basketball court. In addition, for an additional charge, we organize special spa treatments and massages in the magnificent Misaya Spa with Temazcal rituals, vineyard tours and wine tastings, nightly bonfires, tennis classes, horseback riding, biking and hot air ballooning. Enjoy!
Stay with great moments, stay with us
Come with your family, partner or friends, and enjoy together a unique experience in our vineyard, where in addition to delighting in the succulent flavor of a great wine, you will enjoy magical moments together in our hacienda.
Price: from $1,500 mxn for 2 people
This unique experience includes:
Waiter service
Ambiental music
Boards of artisan cheeses from the region and cold meats
Bottle of house red wine
Reservations: 427 27 182 00
*For family packages, please request information directly from the hotel. Valid until December 31, 2023. Available every day. Prior reservation.