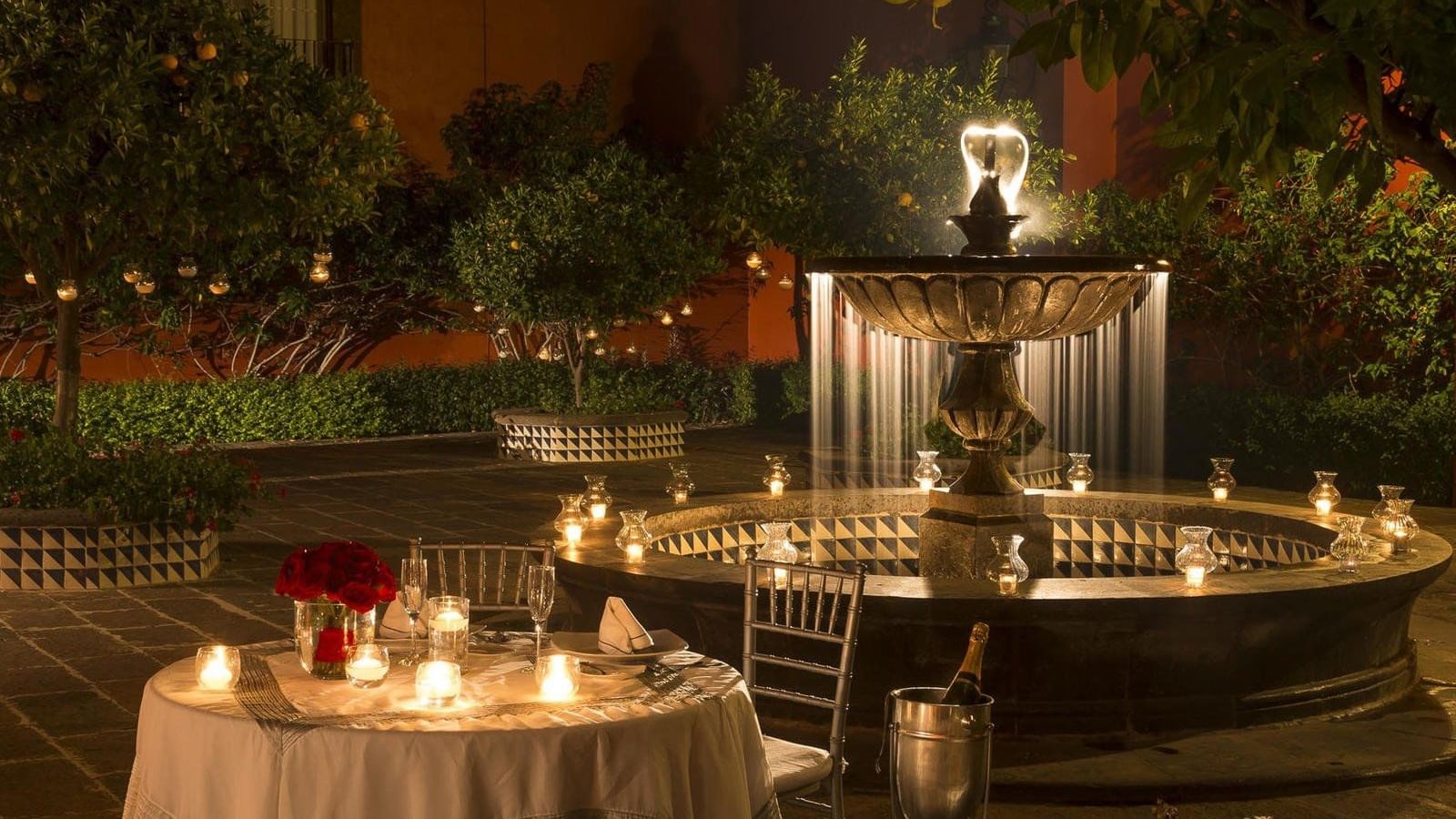 Romance
Who can resist sharing with that special person for us, a romantic dinner with champagne by candlelight in the cellar of the vineyard or in a patio of orange trees. During that important and private dinner, we will prepare unique details such as live or recorded music, fireworks and more. We can create a private and intimate meal in your room with flowers, rose petals and scented candles. 
Live the date of your dreams and celebrate that important date with your special someone:
Romantic Dinner in our Cava Chateâu Galindo or Patio Garden
Cost from $3450 MXN per couple
* Romantic dinner is valid until December 31st, 2023.
Stay with great moments, stay with us
Fiesta Americana Hacienda Galindo invites you to enjoy a magical moment in the company of your partner with our romantic picnic, where flavor and romance merge with the incomparable beauty of our facilities.
This experience includes:
Waiter service
Ambiental music
Table of artisanal cheeses from the region and cold meats
Bottle of house red wine
*Service available every day with prior reservation. For family packages, please request information.
Reservations: 427 27 182 00