OUR LOYALTY PROGRAM
Through Fiesta Rewards, you will earn points that later be exchanged for great prizes. Also receive exclusive benefits during your stay.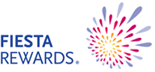 Fiesta Americana is the best choice for your next pleasure or business trip to Mexico's most important cities.
Take a break on greats Mexico's resorts and enjoy our Cancun All inclusive vacation plans. For a business trip, our hotels are located in the heart of the country's cultural, economic and finantial life. We're waiting for you on: Cancun, Puerto Vallarta, Guadalajara, Reforma - Mexico City, Los Cabos, Mérida, Cuernavaca, Queretaro, Veracruz, Santa Fé - Mexico City, Aguascalientes, Monterrey, Cozumel and Hermosillo.