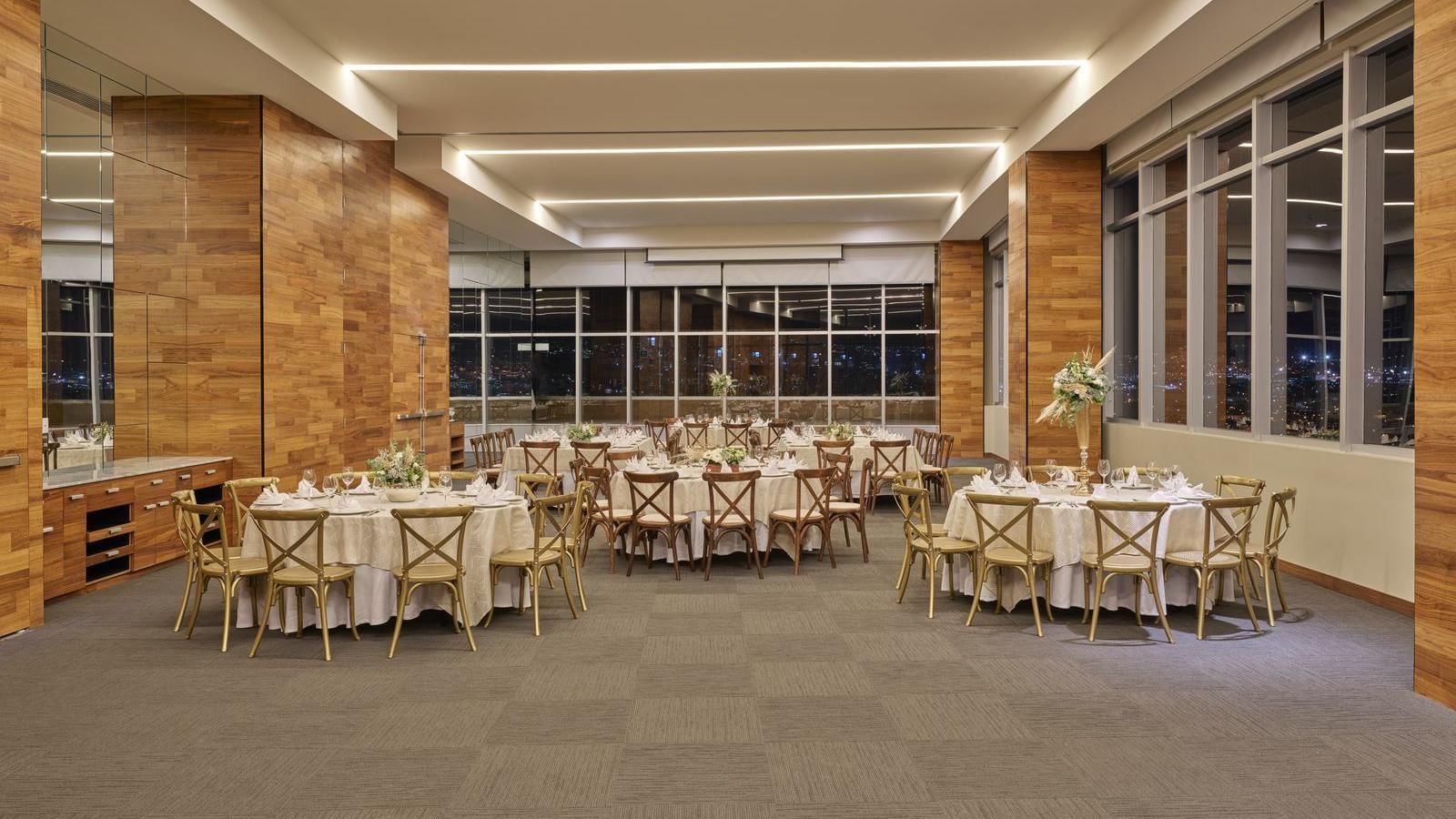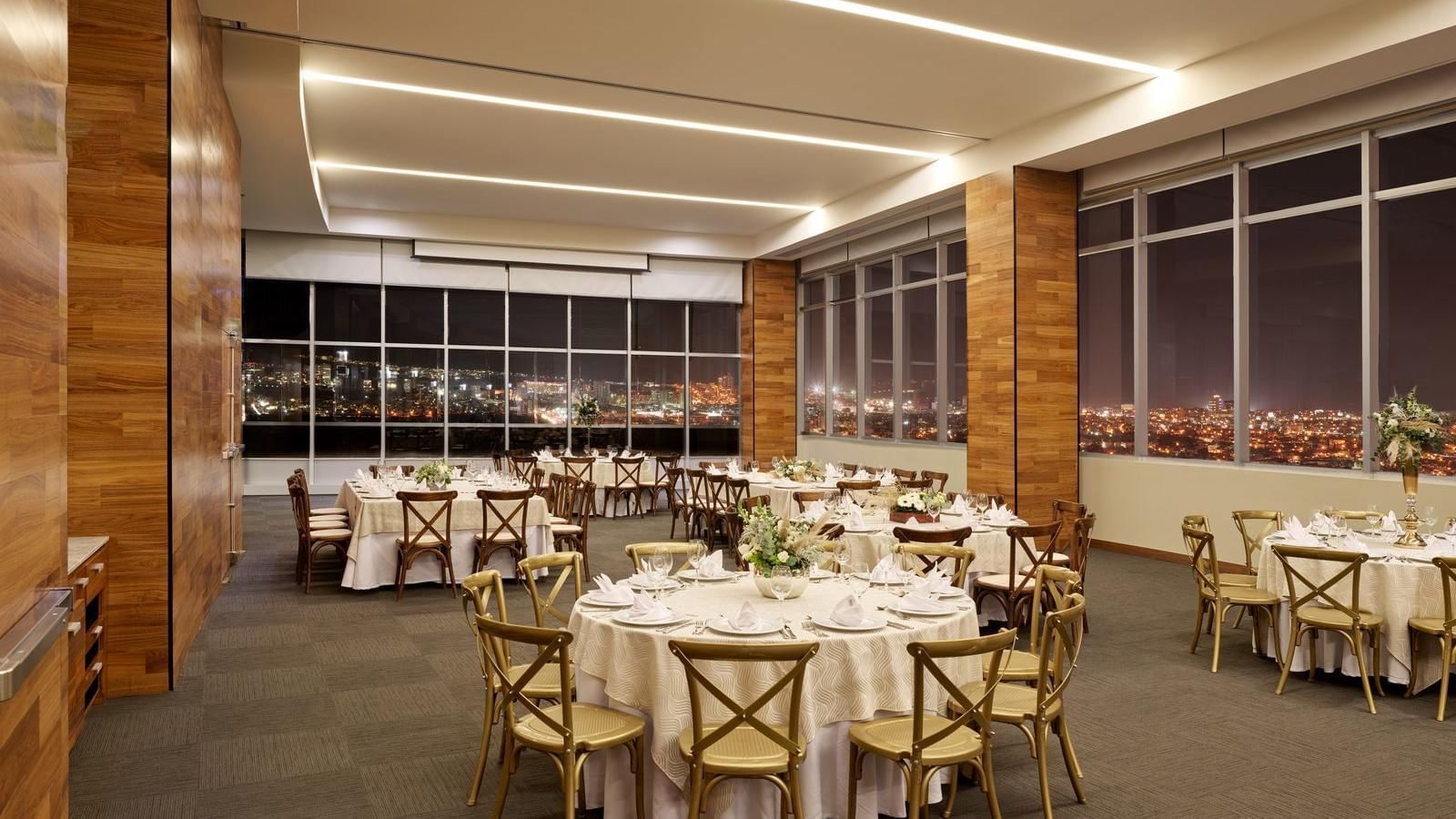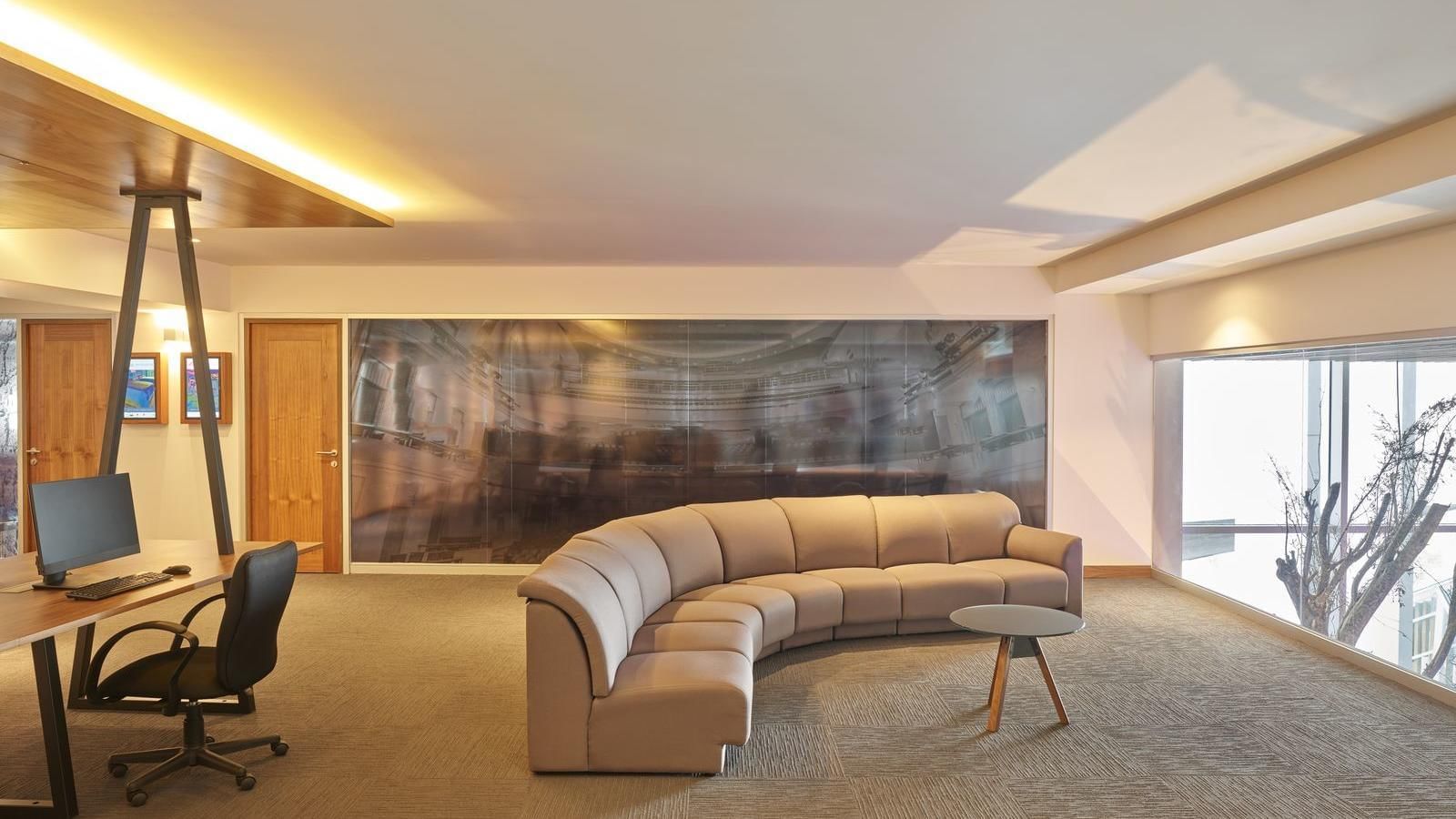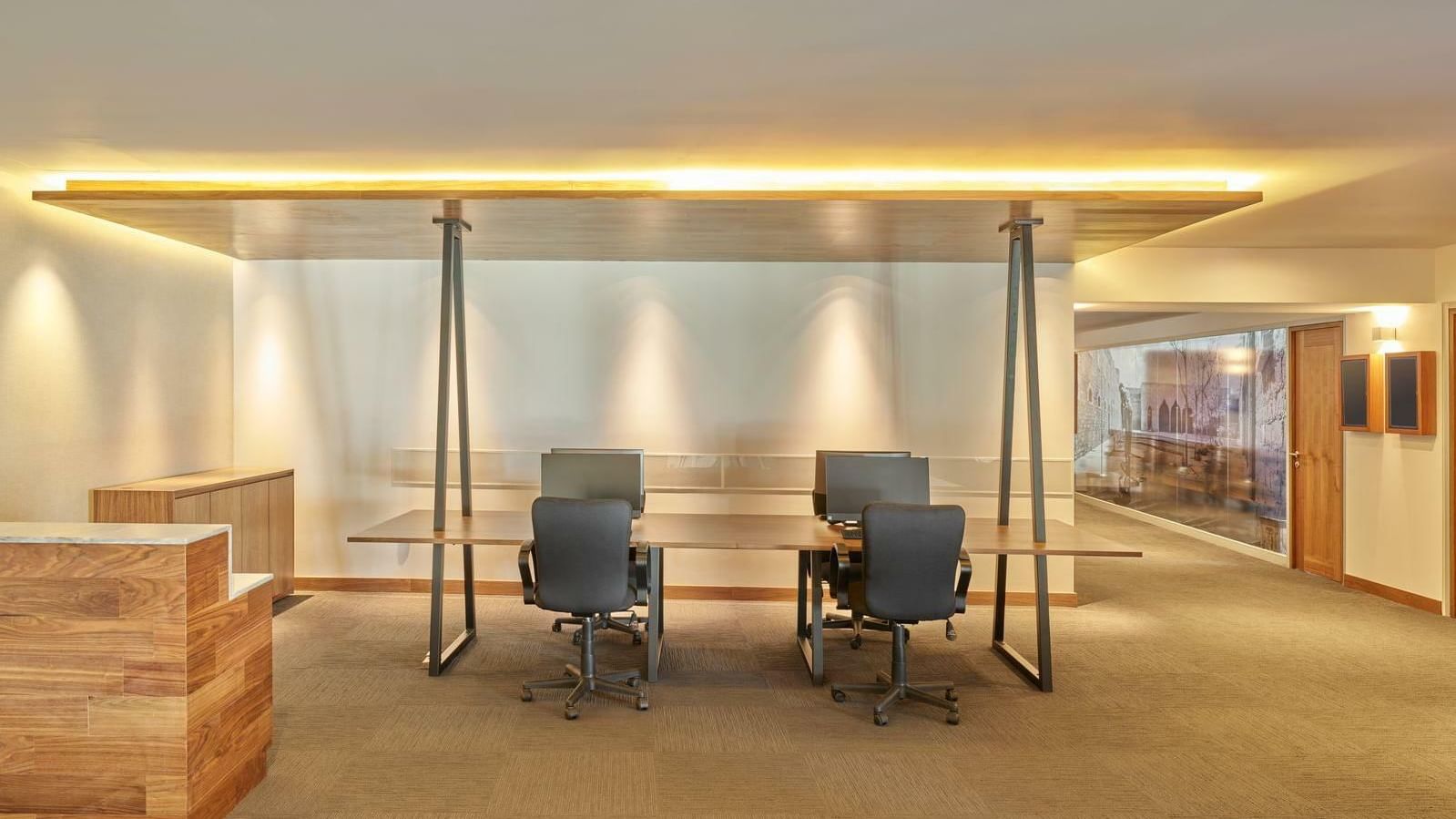 Weddings
A spectacular wedding only at Fiesta Americana San Luis Potosí
The best option to organize a really memorable and spectacular wedding is our hotel in the center of San Luis Potosí. We offer you different spaces to organize the perfect wedding, for example, our Tangamanga terrace for an outdoor event or our San Luis dance hall, both located on the 18th floor and from where you can appreciate the beautiful views of Tangamanga Park and the Cityscape of San Luis Potosí.
Your guests will be delighted with our contemporary design, sophisticated places for weddings, and gorgeous amenities, as well as with our impeccable service.
Our catering team and wedding planning will personalize the design of the space, audiovisual configurations and cuisine of catering gourmet to make this important day perfect. If you wish, our event team can help you organize group departures, recreational activities, and local tours in San Luis Potosí.
wedding packages
Paquete básico
We help you organize a beautiful wedding with our basic package.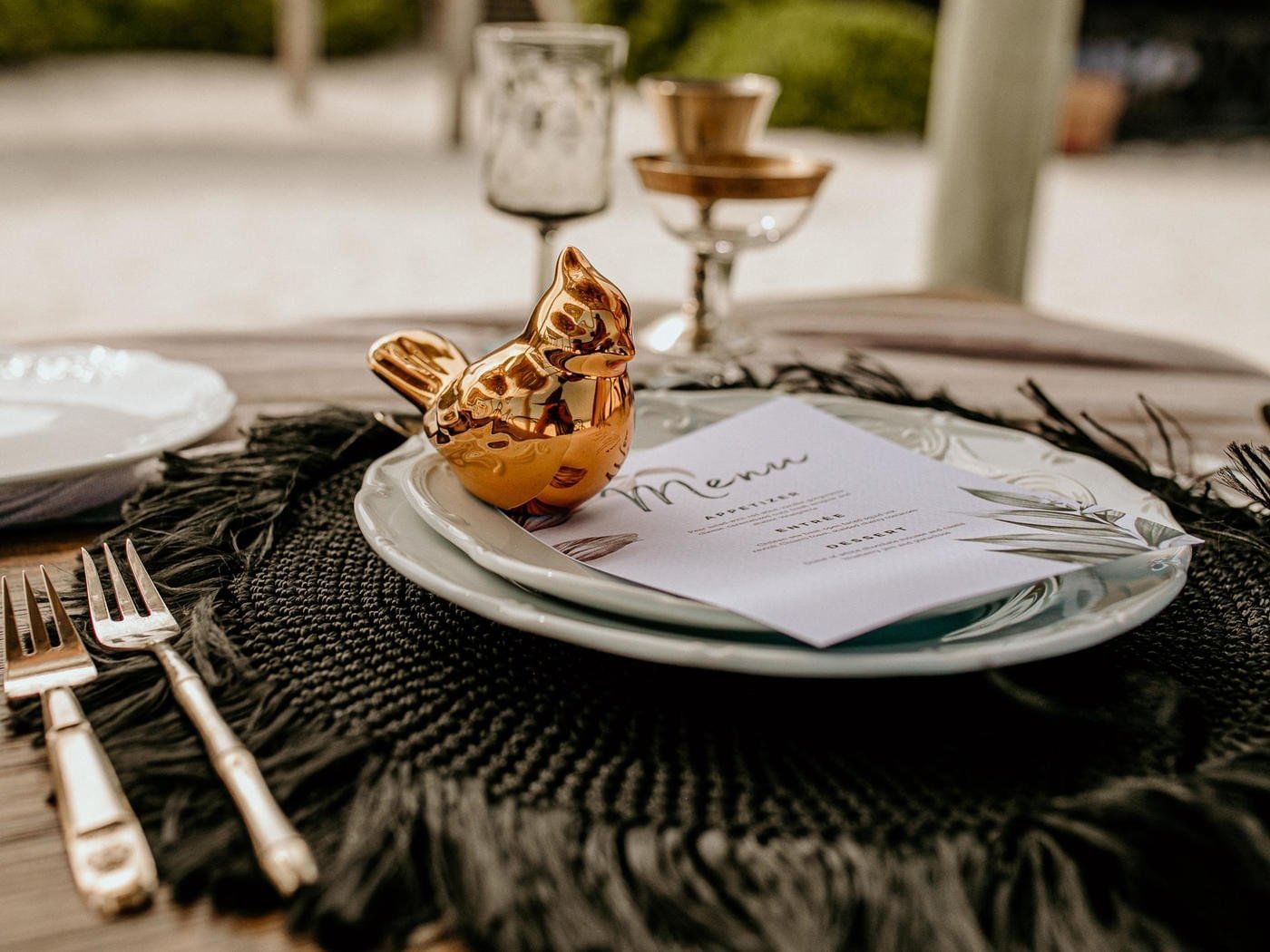 The organization of your wedding should be enjoyed, so we have designed special packages so that you only occupy yourself in enjoying the moment. Our basic package includes:
Kitchen
3-course dinner for adults
Drink
Drinks for 5 hours: soda, ice and juice bar (lemon, pineapple or grape)
1 glass of sparkling wine
Accessories
Flowers for the guest tables and for the bride and groom
Services
Event coordinator
Hostess for the reception of guests
Captain
One waiter for every 15 people
Room rental for 5 hours
Furniture, linens, glassware, crockery and cutlery
Smoking terrace
Courtesies
Dance floor
Menu tasting for 3 people
Courtesy bridal room for the bride and groom
Terrace for civil wedding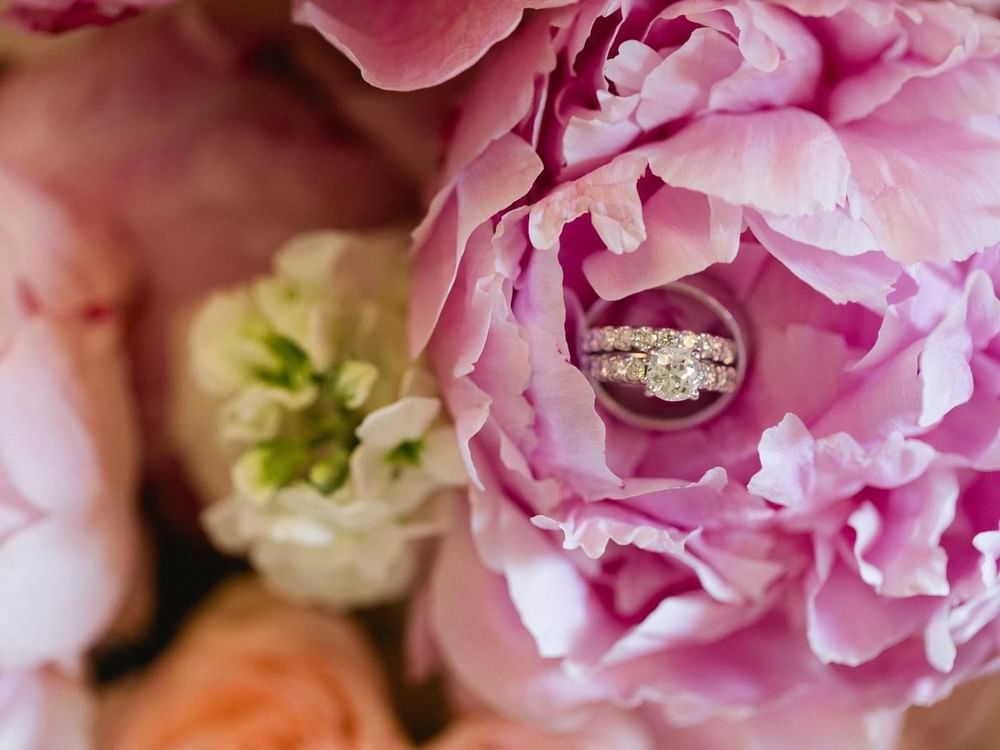 Paquete Plus
An unforgettable experience awaits you on the big day, with our exclusive Plus package.
Let us enhance your event with our exclusive Plus package.
Kitchen
Three-course dinner for adults
Unveiled menu (pozole, menudo or enchiladas potosinas)
Drink
Drinks for five hours: soda, ice and juice bar (lemon, pineapple or grape)
A glass of sparkling wine
Accessories
Floral arrangements for the guest tables and for the bride and groom
Tiffany chairs
DJ with lighting and audio
Sparks
Services
Event coordinator
Hostess for the reception of guests
Captain
One waiter for every 15 people
Room rental for five hours
Furniture, linens, glassware, crockery and cutlery
Smoking terrace
Courtesies
Dance floor
Menu tasting for three people
Courtesy bridal room for the bride and groom
Terrace for civil wedding
Hotel spaces for photoshoot
Preferential room rate for guests