Amenities and Services
The perfect details for a memorable experience in San Luis Potosí
Fiesta Americana San Luis Potosí is designed to be a contemporary social and business center in the center of San Luis Potosí. Our privileged location makes us the best option for your trip, whatever the reason.
Our modern features are complemented by a warm and personalized service that adapts to each guest. We have everything to make your visit to San Luis Potosi be pleasant, from our restaurant and bar, a modern gym, Express business center, 24-hour room service, and free Wi-Fi, as well as amenities and services that guarantee an exceptional stay in San Luis Potosí.
Unmatched spaces and services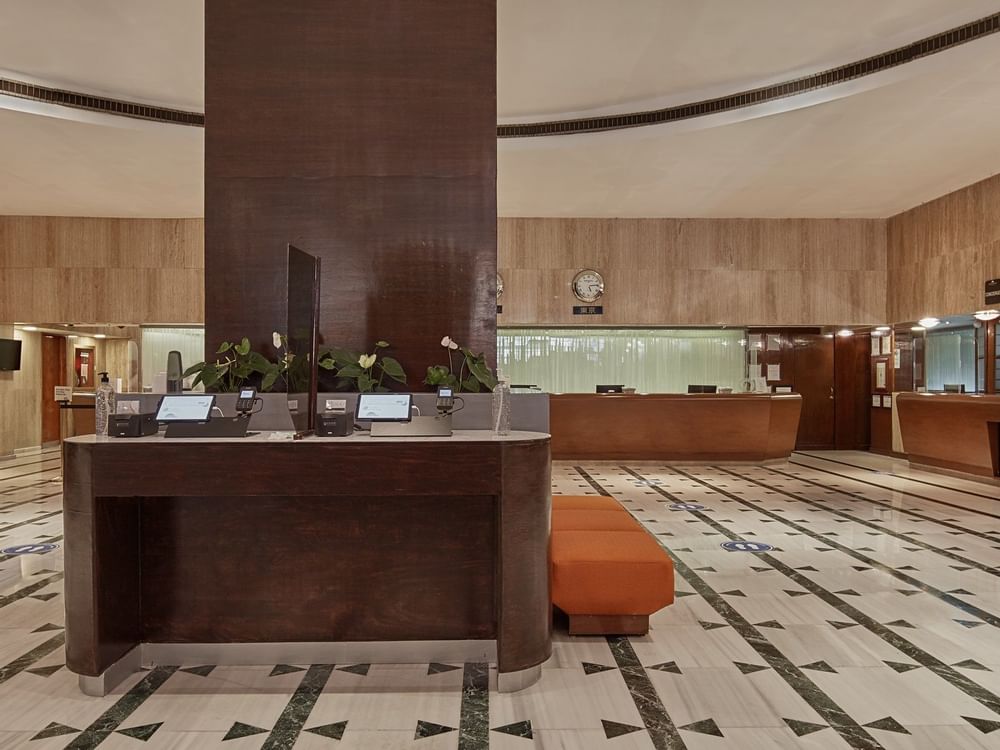 Digital check-in
At Fiesta Americana San Luis Potosí, we now have Digital Check-In, so that our guests feel in a safe space, with zero contact with collaborators, if they wish.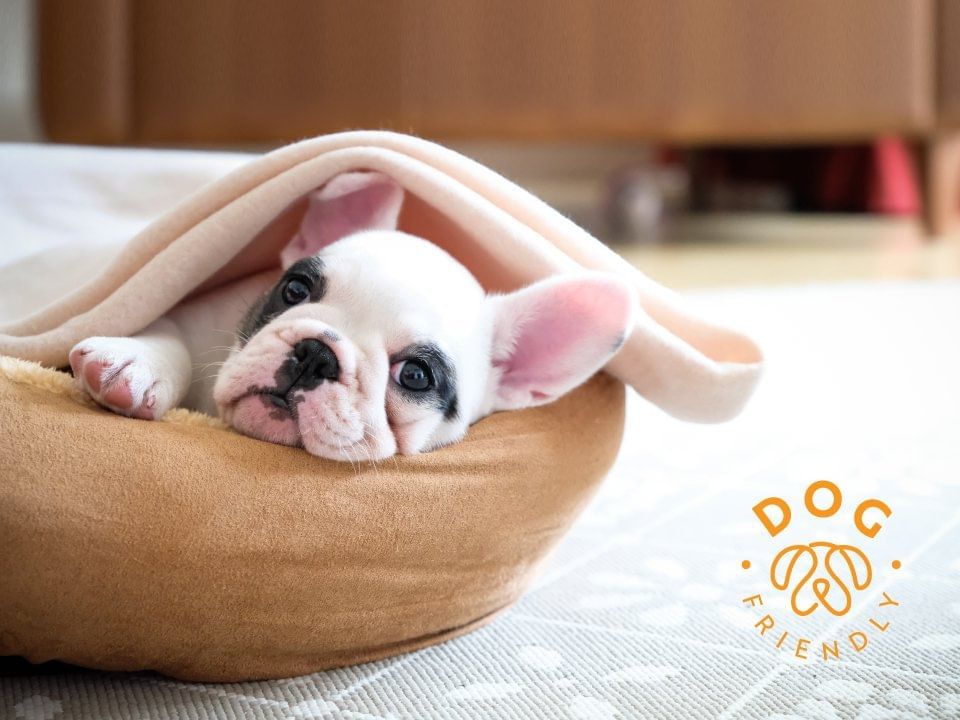 Dog Friendly
Your best friend deserves to travel with you, and discover amazing places together. Find this unique experience with our Dog Friendly, where we'll welcome your pup and pamper him upon arrival with a special kit, which includes a bed and bowls for him to enjoy throughout his stay.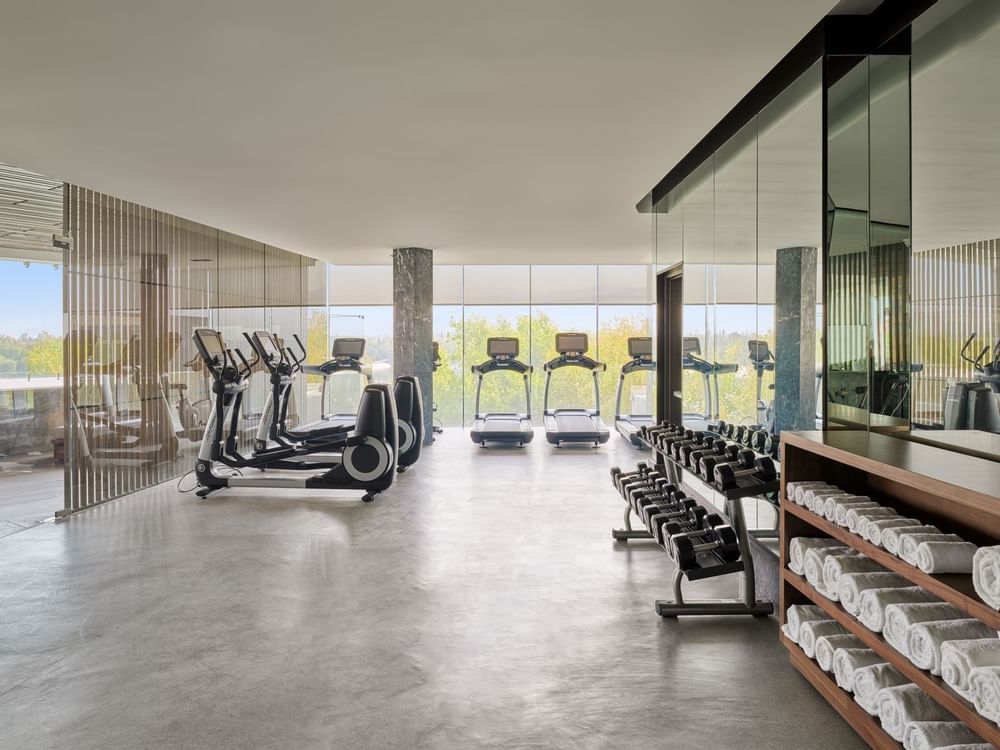 Wellness Center
Gym located on the 3rd floor next to the pool in a private area, modern equipment and the best quality for guests, different devices for every need.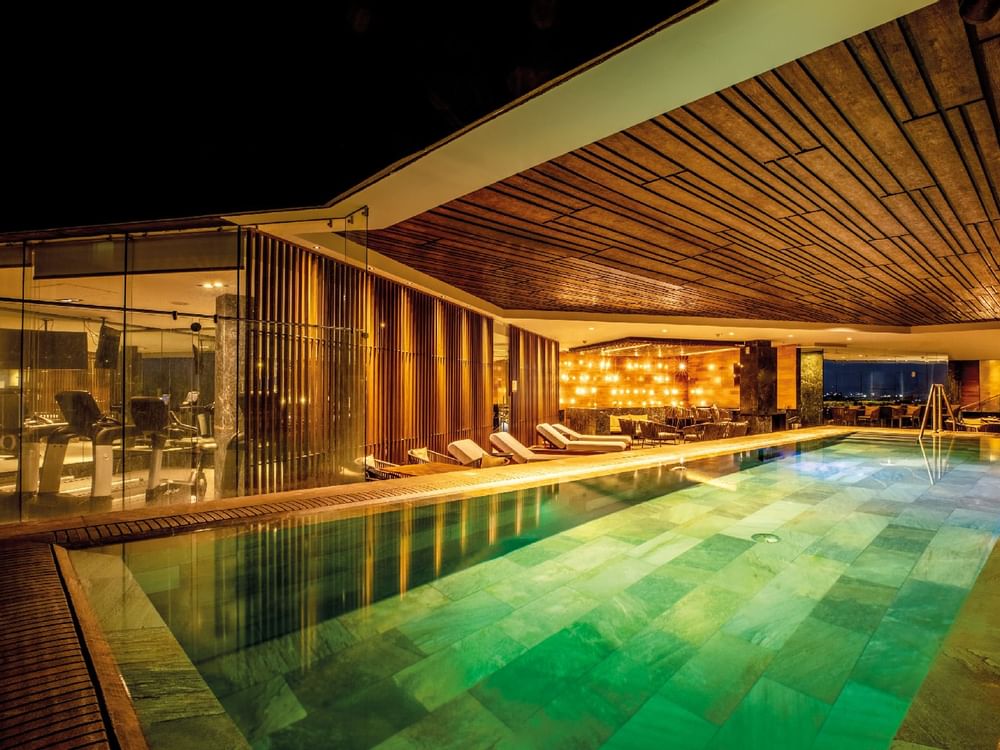 Swimming pool
Covered pool located on the 3rd floor with the best view of Tangamanga Park. It has a slope with a maximum depth of 1.40 meters.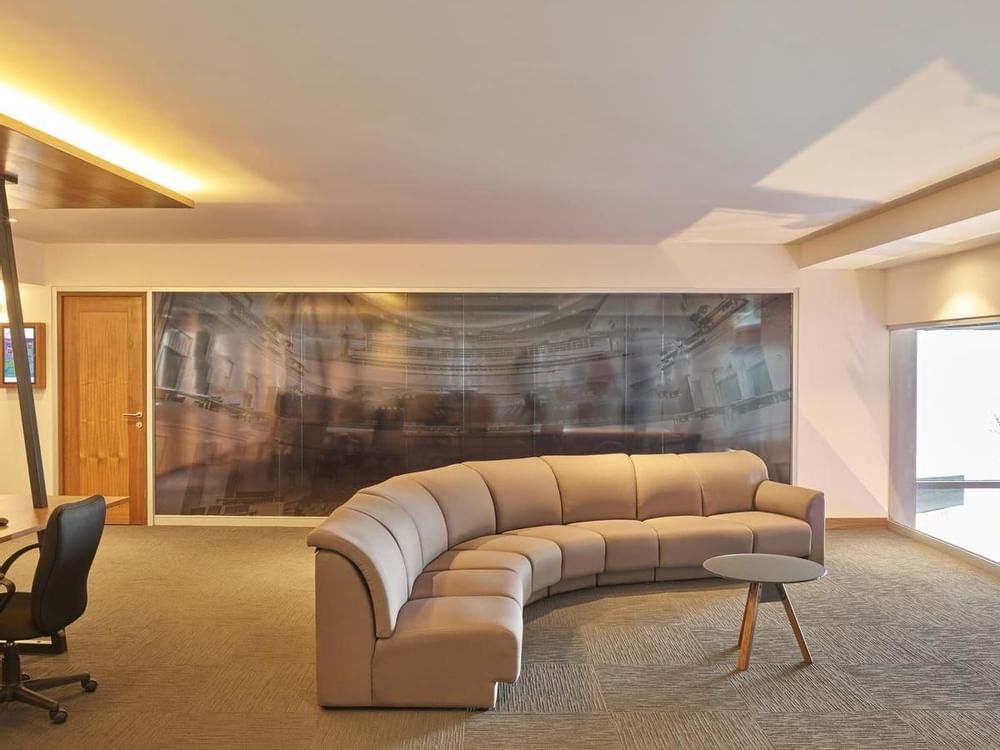 Bussiness center
The perfect business center, it features 4 meeting rooms fully equipped to hold a work meeting. Each room with 82-inch Smart TV screen, contacts, HDMI cable and air conditioning.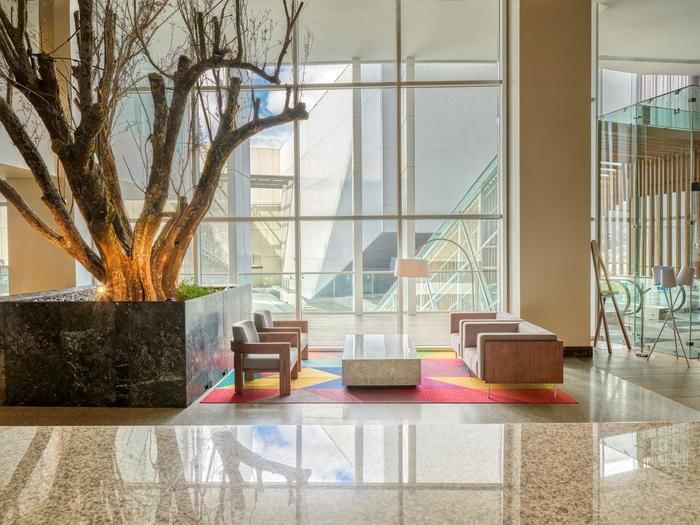 Wi-Fi Included
The hotel has free Wi-Fi service in rooms and public areas.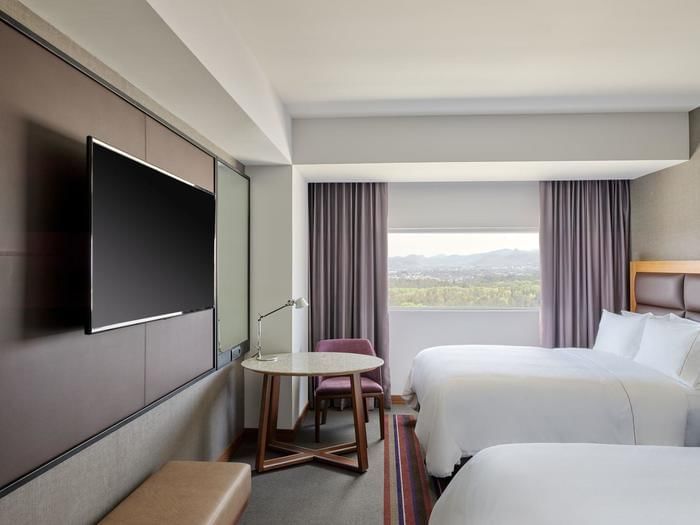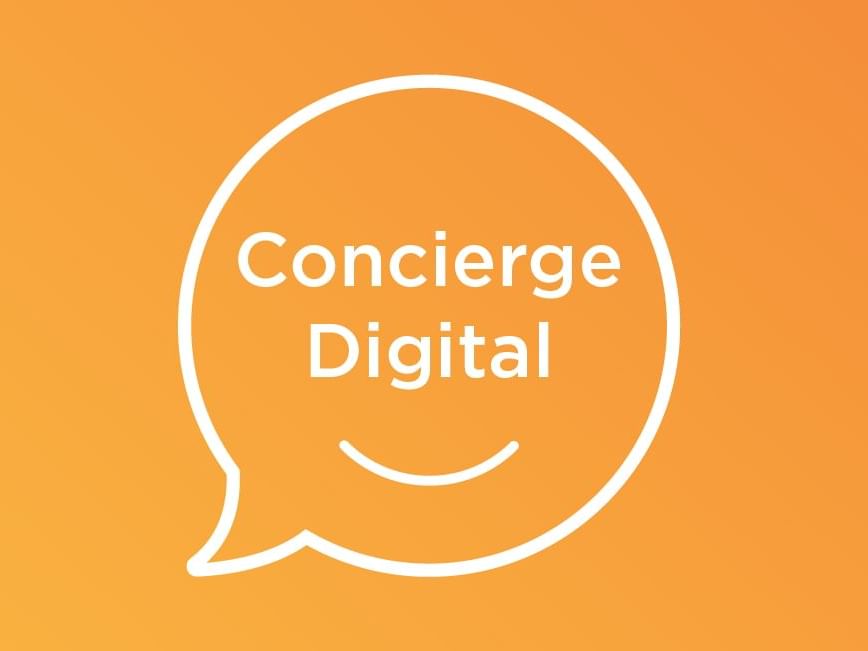 Digital concierge
Hi!, I'm Lexi 
Your digital concierge, I'm ready to support you in whatever you need, such as attending your requests, clarifying your questions and most importantly, making your stay unique. 
Get to know me and discover everything I can do for you. 
Swimming pool
Room service (limited hours)
Heated pool
Laundry services
Safe deposit box
Breakfast available
Fitness Center
Bussiness center
24 hours reception
Internal cleaning
Smoke free hotel
Event rooms
ATM
Wheel chair access
Air-conditioning
High speed internet
Multilingual staff
Wifi
Shared parking
Service Dog
Digital Check-in
Emotional Support Dog- Extra Cost
Dog Friendly- Extra Cost
Swimming pool
Room service (limited hours)
Heated pool
Laundry services
Safe deposit box
Breakfast available
Fitness Center
Bussiness center
24 hours reception
Internal cleaning
Smoke free hotel
Event rooms
ATM
Wheel chair access
Air-conditioning
High speed internet
Multilingual staff
Wifi
Shared parking
Service Dog
Digital Check-in
Emotional Support Dog- Extra Cost
Dog Friendly- Extra Cost