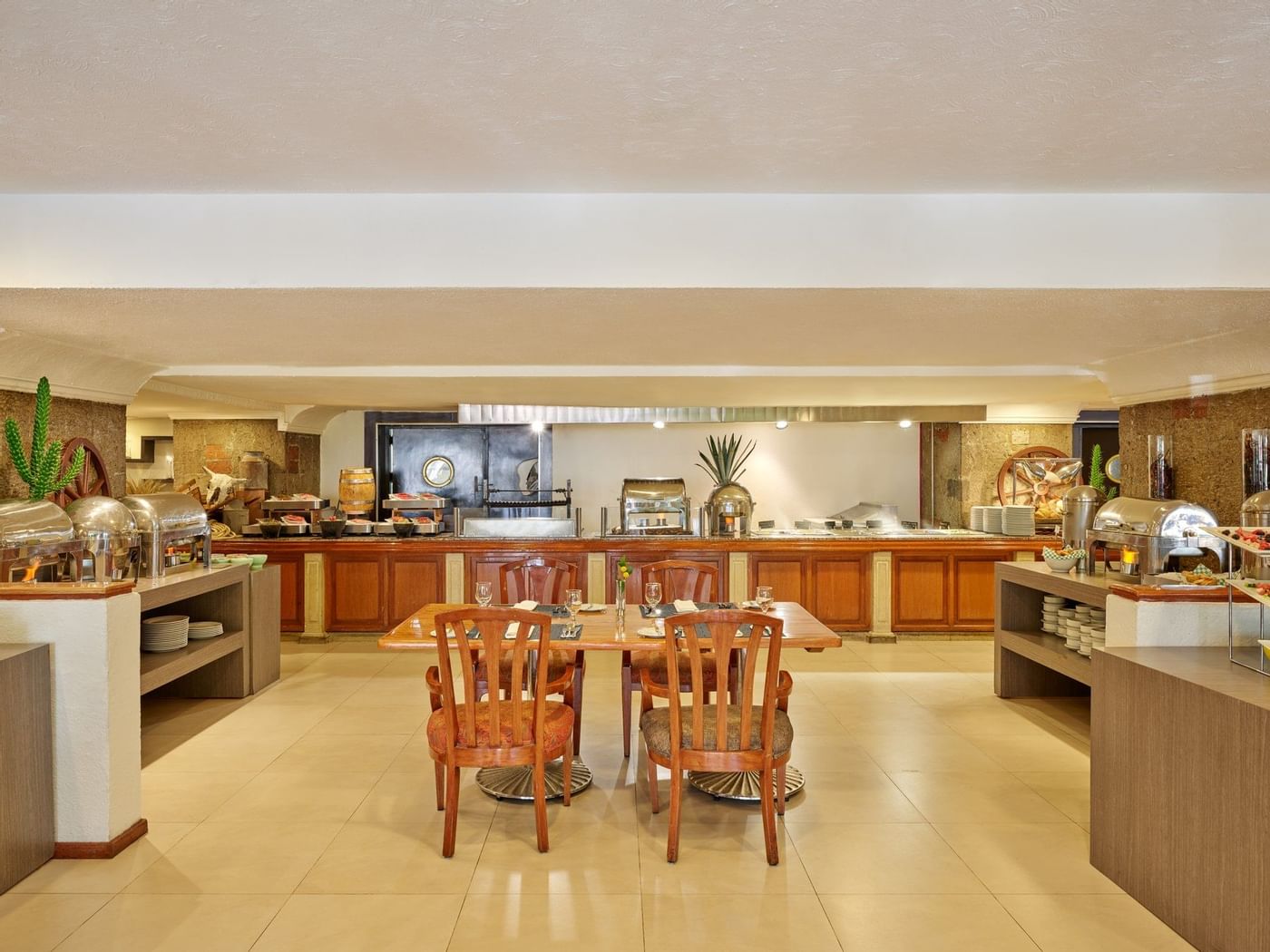 International Buffet
|
Casual
The diversity of our buffet will delight you for the three meals of the day or order some of our delicacies a la carte. Enjoy the best of international cuisine in an informal and family atmosphere.
Come and enjoy our Fridays of Seafood Buffet!
We are waiting for you every Friday, from March 11th, from 1:00 p.m. to 5:00 p.m.
Hours of operation
Open from Monday to Sunday from 6:00 a.m. to 12:00 p.m.


Gallery