Events
Plan your next event at our All Inclusive & Spa Resort
Fiesta Americana Puerto Vallarta All Inclusive & Spa has unparalleled surroundings, framed by the views of the mountains of the Sierra Madre and the bright blue waters of the Bannerras Bay. Here, in a beautiful stretch of white sand beach, considered one of the most extraordinary in Puerto Vallarta, host dynamic events. Guests can choose from a variety of spaces, including eight elegant acts and captivating outdoor gardens, a courtyard by the pool, and offices on the beach.

At Fiesta Americana Puerto Vallarta All Inclusive and Spa, planning events and catering services are our specialty, with the intention of fulfilling the vision and desires of your event. Let us make everything perfect, from the design and decoration of the places to delicious catering gastronomy. We can also arrange special rates by a block of rooms and plan fun group escapes, recreational activities, and excursions to encourage team spirit for the different attractions, emblematic places, and establishments throughout Puerto Vallarta.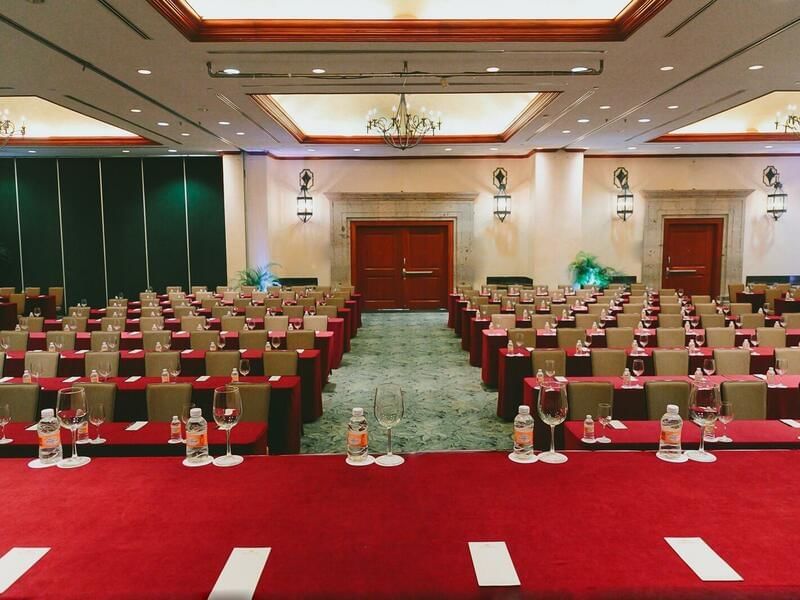 Vallarta Great Room
This venue inspired by a Mexican hacienda will be ideal for your event.
Gallery