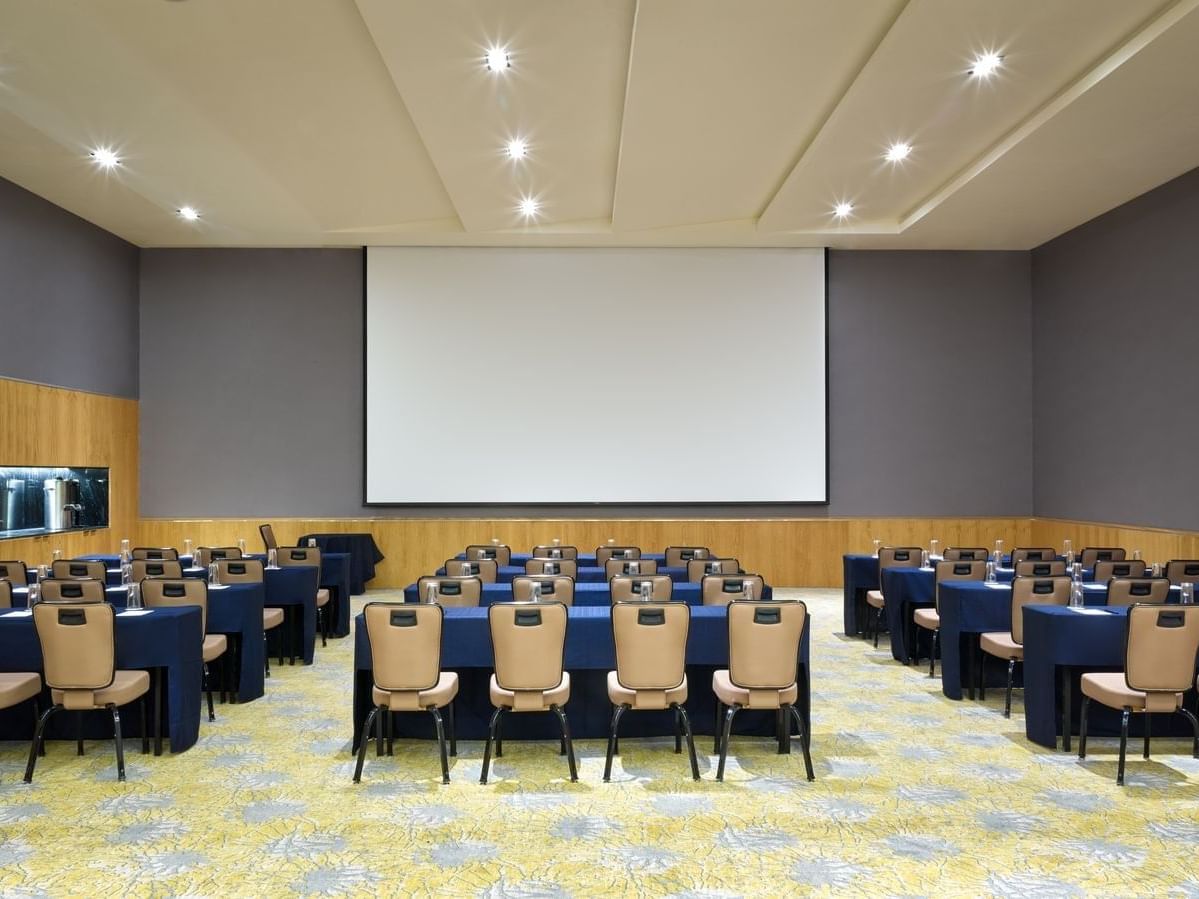 Inspired by the name of the Colombian author Gabriel García Márquez, this space has 34 square meters. This space features cutting-edge audiovisual technology, from sound and lighting to video conferencing, broadcasting and more.
Services and Equipment included
Projector

Screen

Light regulator

Integrated sound

Independent lights

Air-conditioning

Cat passes

Projector Bracket

Forklift Access

Dance floor

Dais

Podium

Three-phase connection.
| Venue Name | Imperial Table | Audience | Square | Banquet with center | Russian table | Congress | Conference | Stands | Banquet | Theater | Classroom type |
| --- | --- | --- | --- | --- | --- | --- | --- | --- | --- | --- | --- |
| Marquez | 25 | 100 | 25 | 35 | 25 | 80 | 70 | 6 | 50 | 100 | 60 |