Cafetería El Rincón de Don Roberto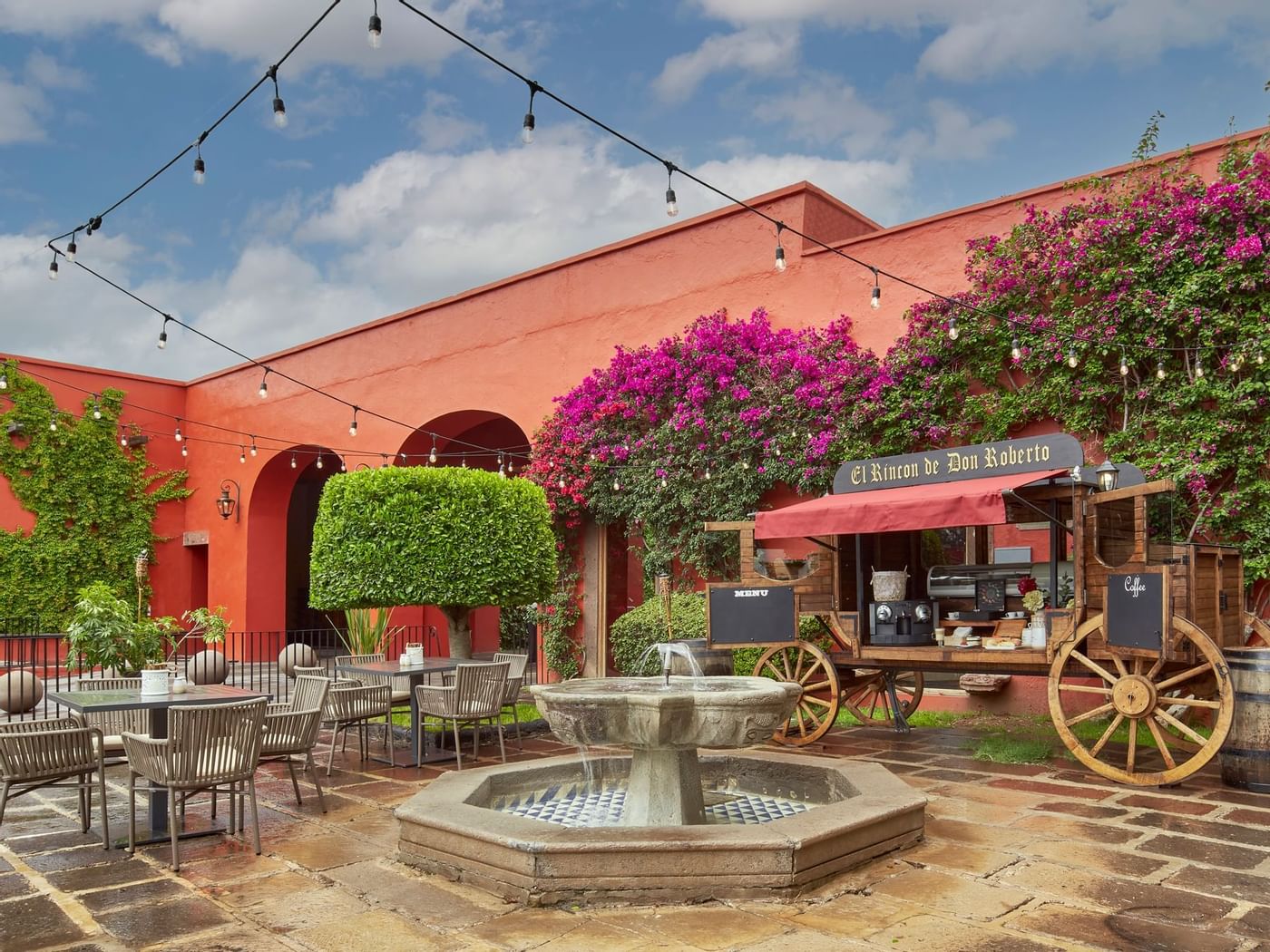 With an unbeatable view of walls and buildings that preserve 400 years of history, there is a large space with a natural and friendly structure where we can enjoy a variety of aromatic coffees with delicious national and international desserts and pastries. On the left side we see the imposing chapel and on the right side the imposing facade of the hacienda that offers the view of one of the most beautiful gardens that the property offers.
Hours of operation
Friday and Saturday: 9:00 a.m. to 12:00 p.m. and 5:00 p.m. to 9:00 p.m.
Sundays: 9:00 a.m. to 12:00 p.m.