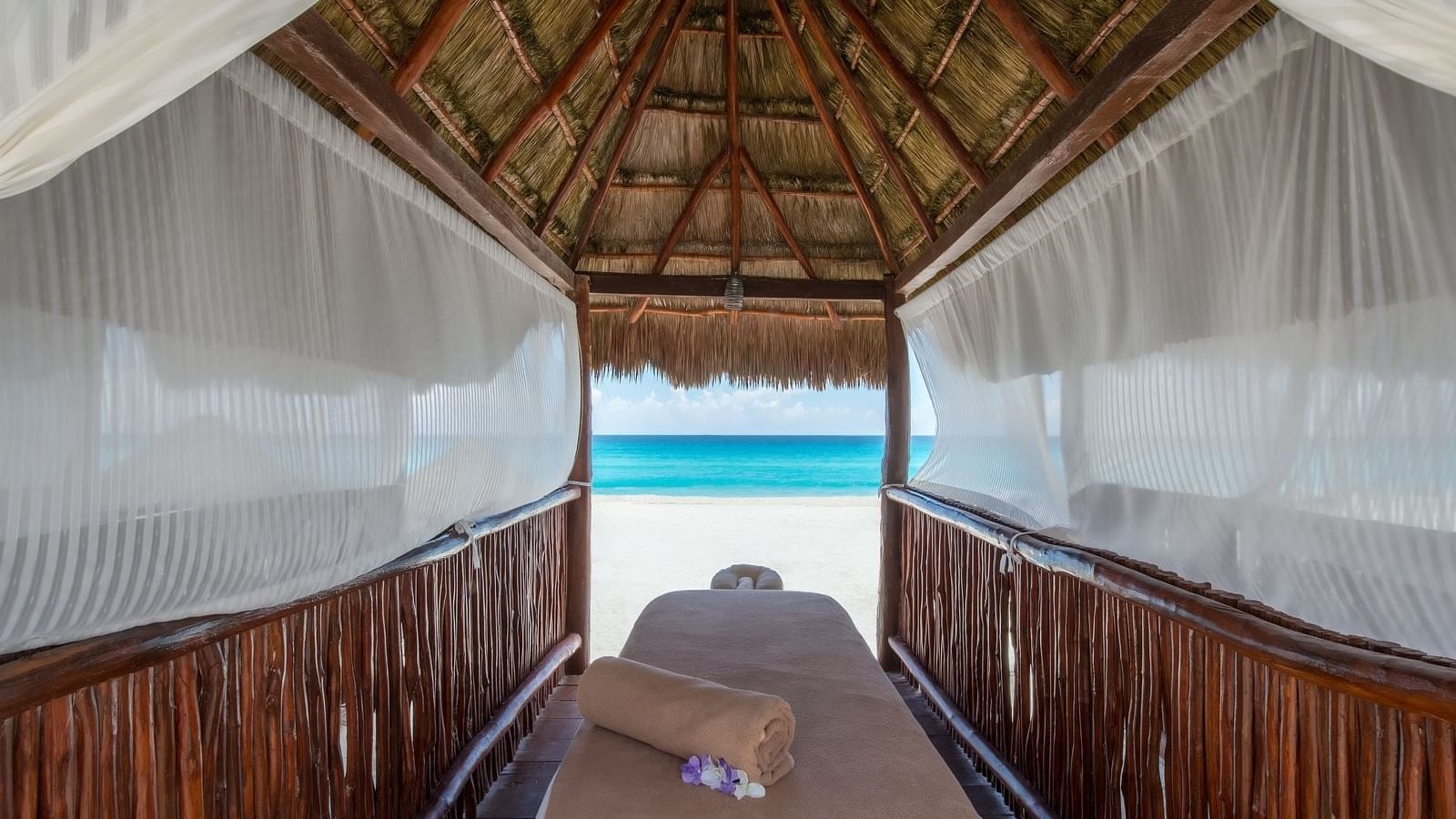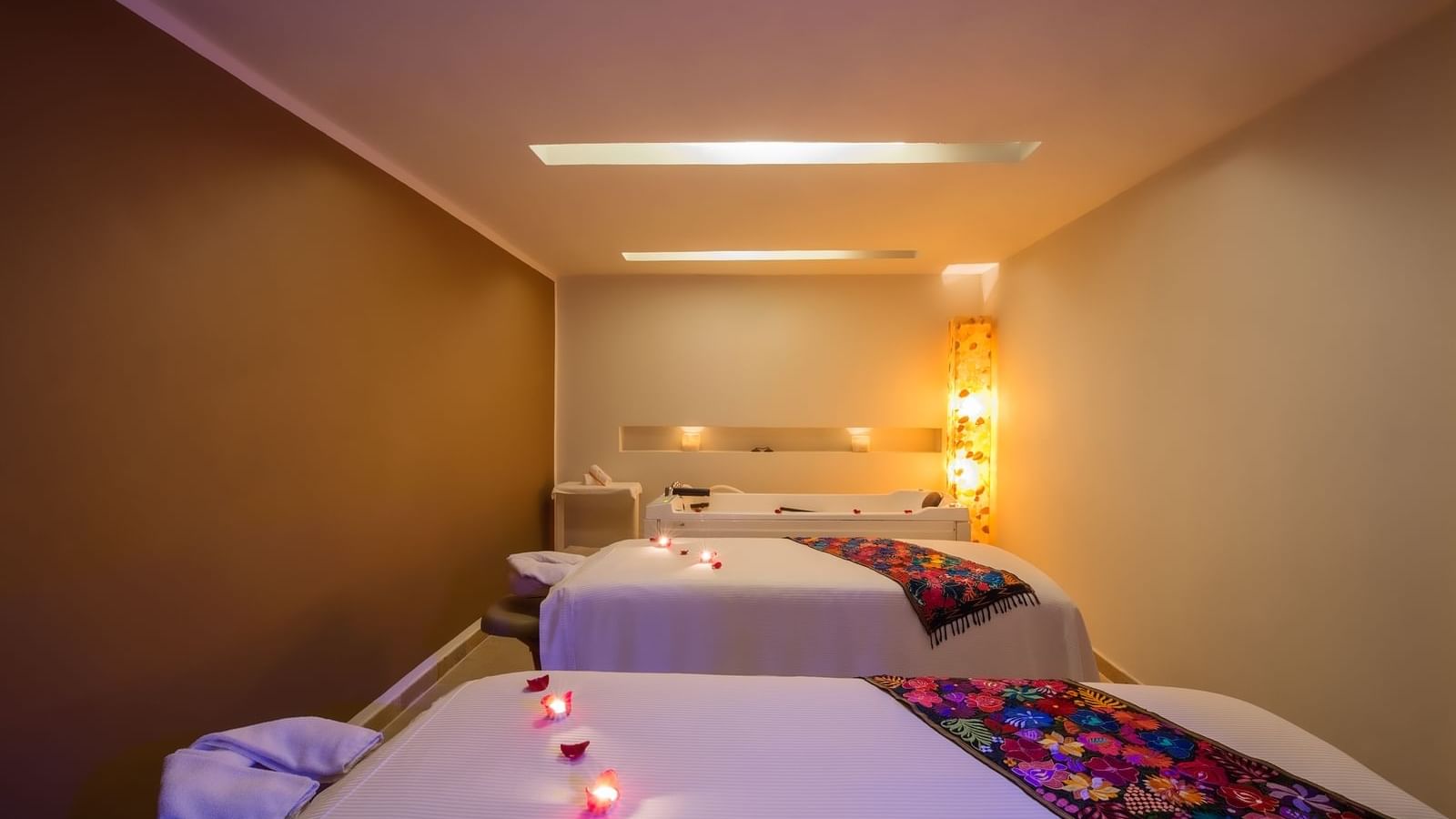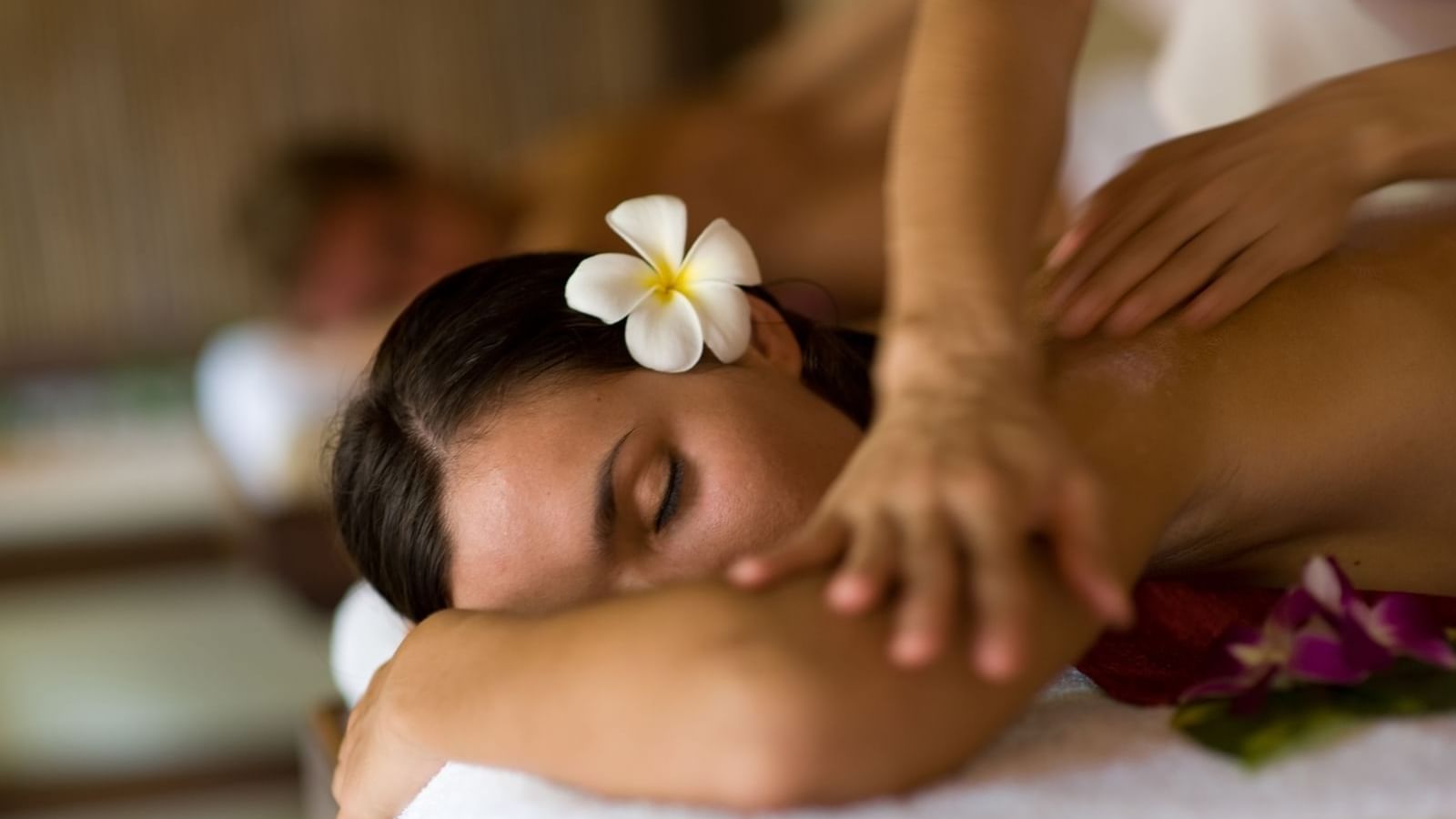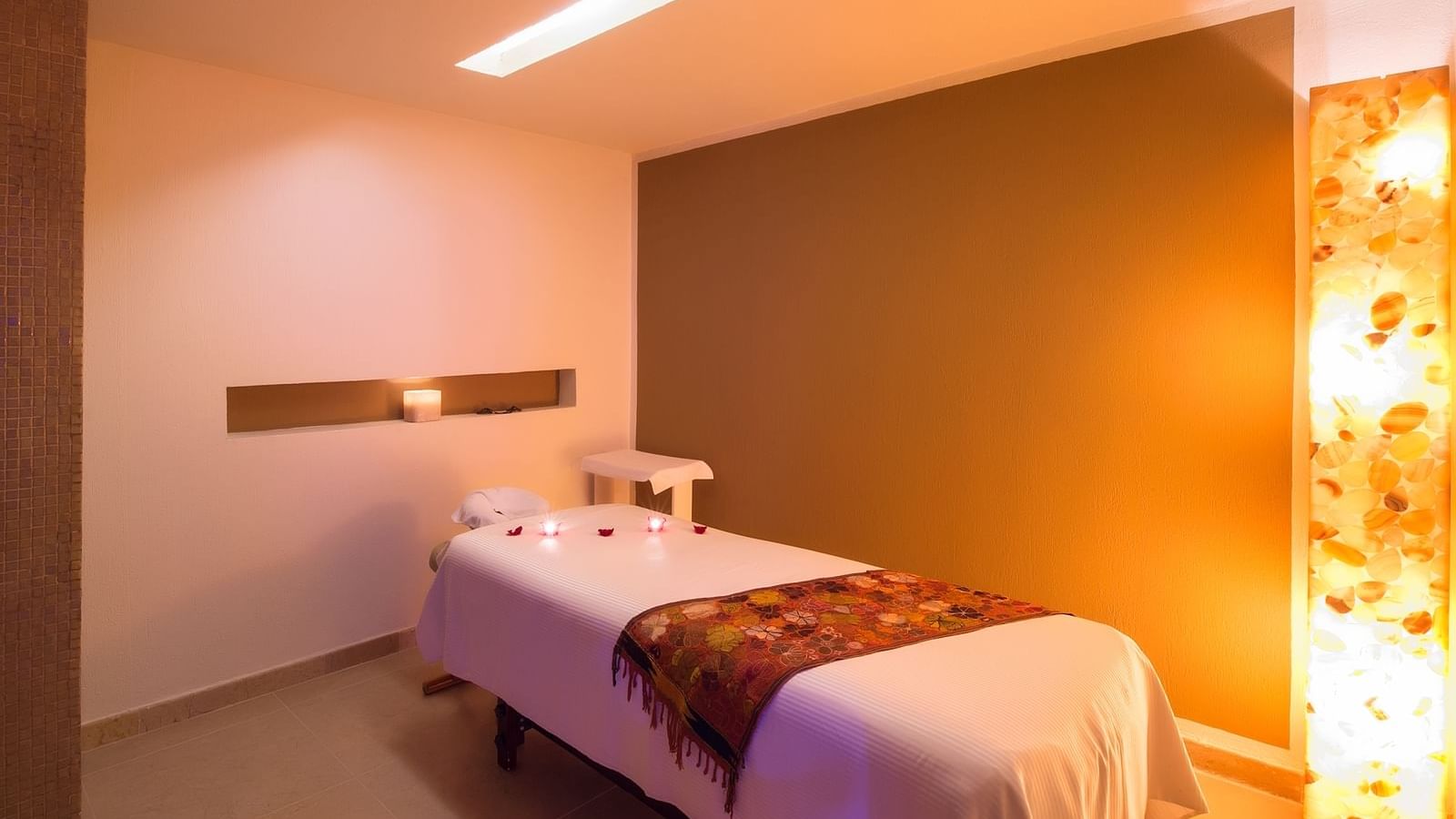 Spa
Experience an absolute relaxation
Let your body, mind, and soul balance and release tensions at Miiluma Spa by Fiesta Americana Condesa Cancun All Inclusive. In our menu of massages and treatments you will find, with the help of our specialists, the session that helps you revitalize, relax or renew yourself in this luxury hotel cancun all inclusive.

Enter in this atmosphere where the senses immediately perceive aromas, colors, and sounds chosen carefully to take you to a perfect state of relaxation. Our massage specialists will help you free up the tension in your body, let yourself go, and just feel.

Treatments that stand out in Miiluma Spa are: honey exfoliation, milly massage, 4-hand massage, hot stones massage, chocolate wrapping, aloe wrap, facial deluxe homme, facial deep cleaning, and collagen facial cleaning. One of our distinctive touches is the incorporation of natural ingredients from the region as tequila, guava, avocado, and chocolate.

It also has a fully equipped gym area, eight outdoor cabins on the terrace, sauna, steam, jacuzzi, sprinklers, immersion lagoon, and boutique spa. Open from Monday to Sunday from 6:00 a.m. to 9:00 p.m. for the use of the gym and from 8:00 a.m. to 8:00 p.m. for massages and treatments.