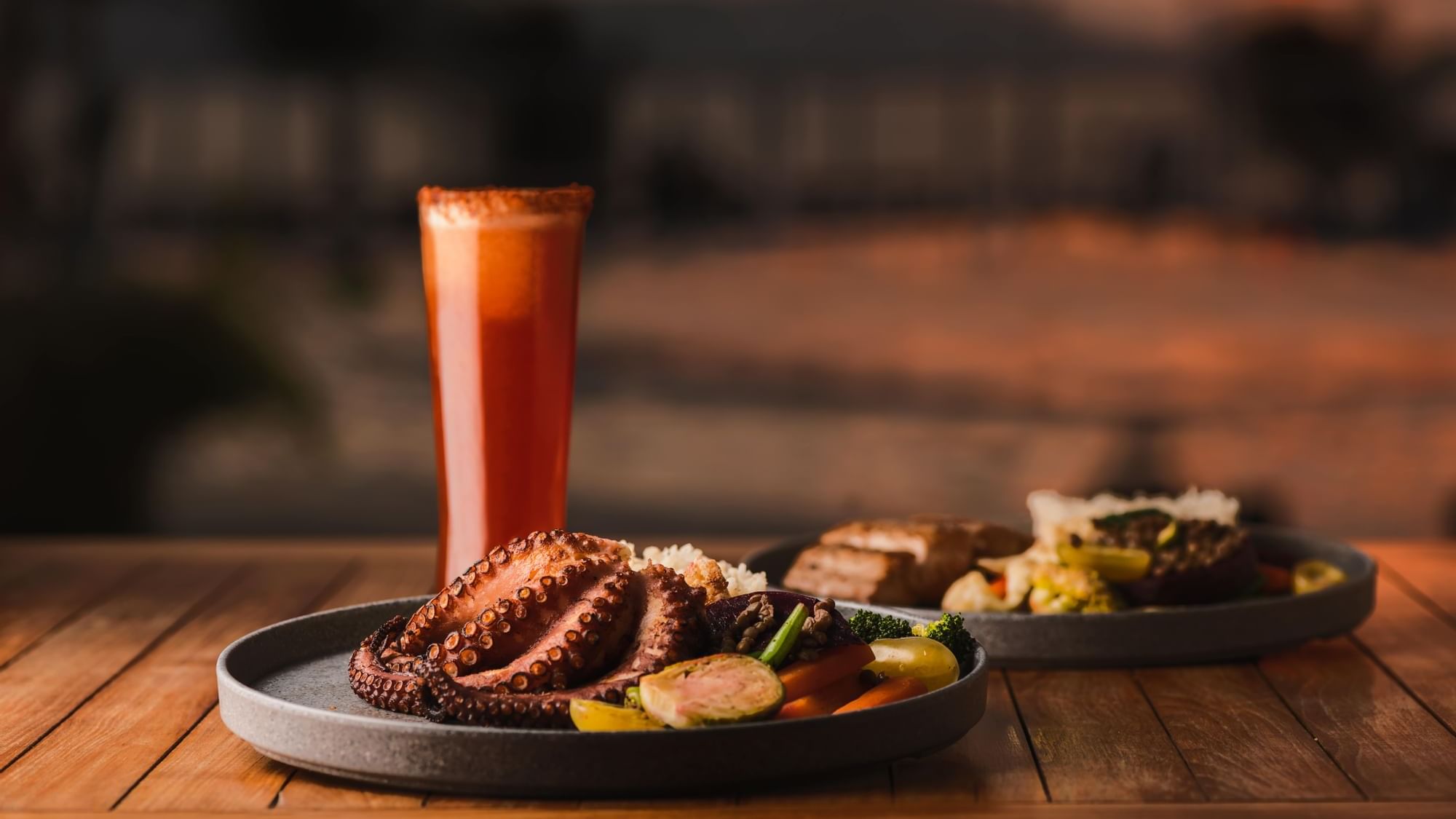 Foodies
Start your morning with our famous breakfast, a regional specialty of Acapulco: stuffed bolillo, a bread baked in a wood oven and stuffed with a delicious pork stew. Try our crunchy coyuqueñas, handmade and filled with coconut cream, or our house recipe "synchronized eggs" with two different types of hot sauces. For lunch, we invite you to experience an icon of the port: red snapper, a delicious fish fillet bathed in guajillo chili sauce and served with fresh salad and baked potato wedges. For dinner, indulge in entrecote, a delicious grilled pork fillet with mushroom sauce, scented with rosemary. For a sweet ending, try the goat cheese mousse or the Sacher cake with the incredible contrast of dark chocolate and apricot. All this accompanied by your favorite drink and a beautiful view of the bay.
We invite you to enjoy the culinary experiences that we will have for you:
You can enjoy the best tummy in Acapulco at the Chulavista restaurant
Hours: Every day from 7:00 a.m. to 12:00 p.m.
And in our Maima Restaurant:
Show kitchen of cuts and fish
Hours: from 1:00 p.m. to 6:00 p.m.
On Thursdays during the Easter and Easter holidays 2023
Hours: from 1:00 p.m. to 6:00 p.m.
On Fridays during the Easter and Easter holidays 2023
Includes a dozen shrimp (guajillo, poblano, and chipotle mango mix)
Hours: from 1:00 p.m. to 6:00 p.m.
On Saturdays during the Easter and Easter holidays 2023
Gallery