Fondue Experience | Fiesta Americana Hacienda Galindo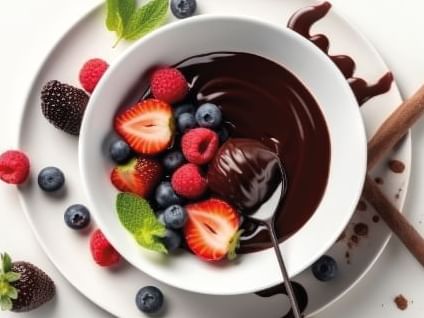 Come with your favorite person and enjoy this experience with unforgettable flavors.
Reservations: 427 27182 20
Cheese
Ham skewers (6 pieces)
Chorizo skewers (6 pieces)
Variety of vegetables
Variety of bread
1 bottle of sparkling wine or national red wine
$1,600 mxn (price for two people)
Chocolate
Strawberries
Brownies
chocolates
Berries
cheeses
$1,700 mxn (price for two people)
* Service for two people on the Vineyard Terrace, Don Roberto Corner or Garden. Valid until December 31, 2023, Illustrative image.