Chile en Nogada | Fiesta Americana Hacienda Galindo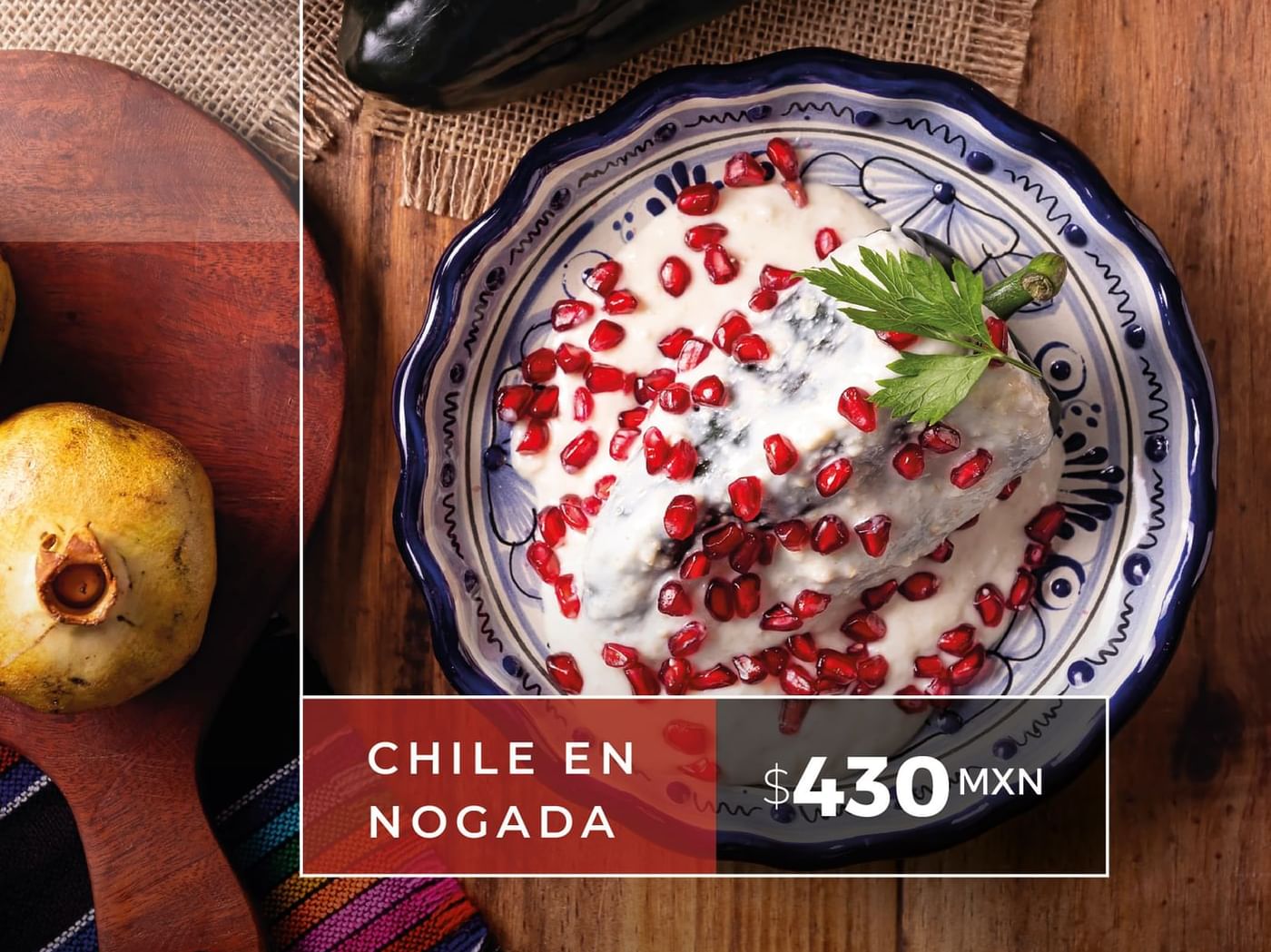 The pride of Mexico on your plate, delicious traditions
Flavors that tell stories: Discover the poblana excellence of chile nogada in each bite. Includes 1 glass of Chateau Galindo rosé wine.
We will wait for you!
Cost: $430 mxn | Reservations: 422 27182 20
* Chile en nogada 350g. The grammage shown of the dishes represents the weight of the raw material (protein) raw. Products made with raw or semi-raw eggs, fish and meat are consumed under your consideration and with the risk that this implies. Valid until September 30, 2023. Illustrative image.