Picnic in the vineyard, Fiesta Americana Hacienda Galindo: it is a pleasure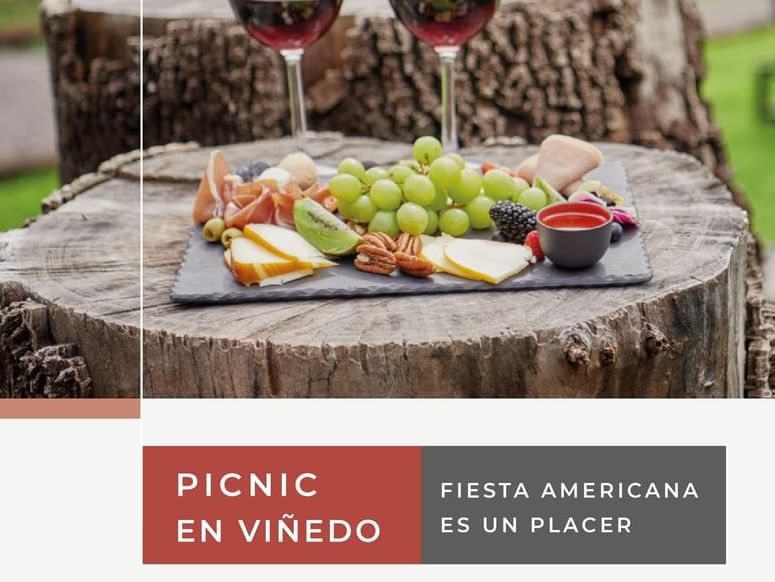 Stay with great moments, stay with us
Fiesta Americana Hacienda Galindo invites you to enjoy a magical moment in the company of your partner with our romantic picnic, where flavor and romance merge with the incomparable beauty of our facilities.
This experience includes:
Waiter service
Ambiental music
Table of artisanal cheeses from the region and cold meats
Bottle of house red wine
Reservations: 427 27 182 00
*Service available every day with prior reservation. For family packages, please request information.