Sunday brunch for dad at Fiesta Americana Hacienda Galindo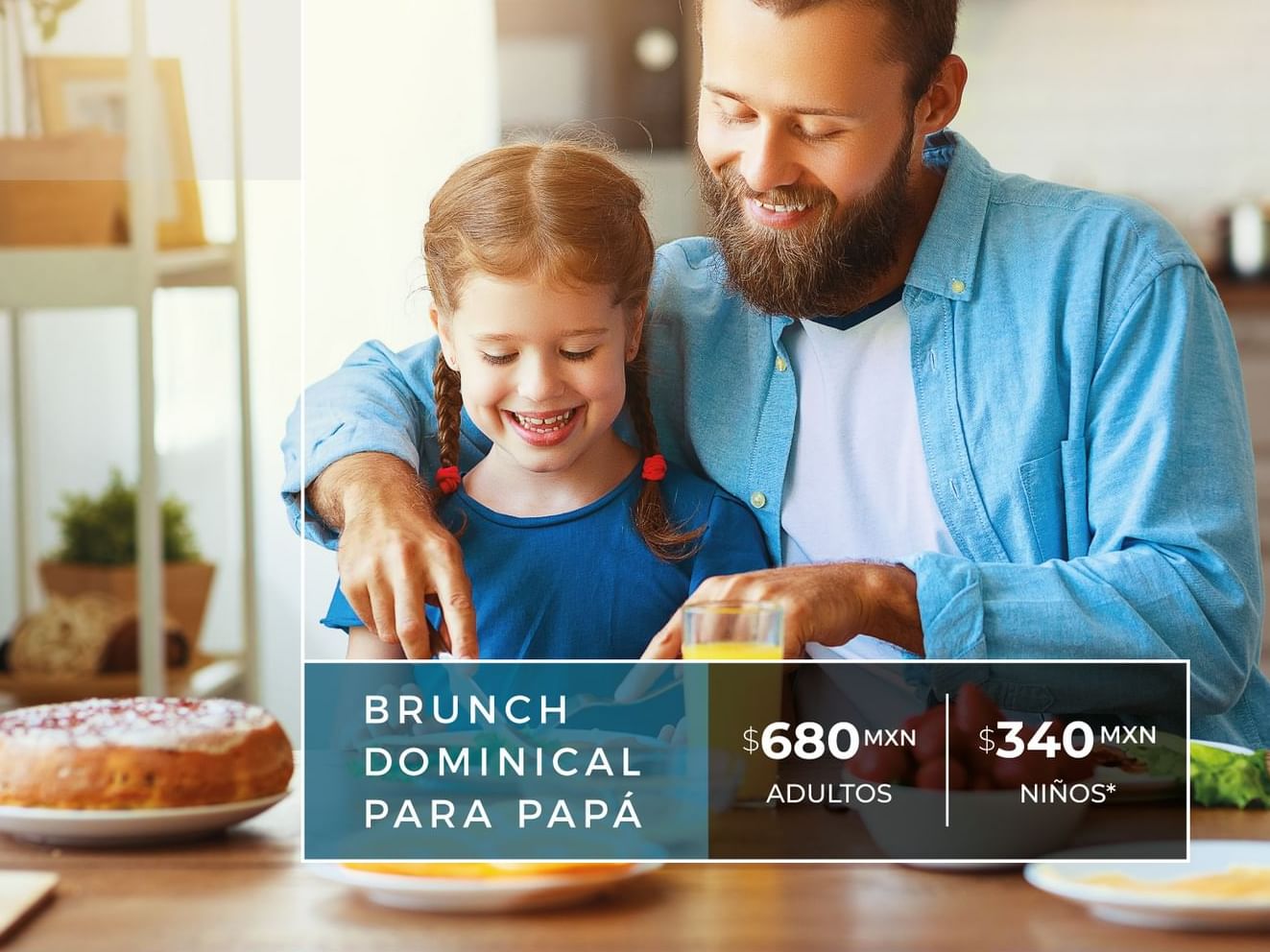 Even the best superhero celebrates his special day
There are many days, but none like this. Take advantage and enjoy this great day to create beautiful memories, accompany it with an exquisite brunch enlivened with live music.
Adults: $680 mxn
Children: $340 mxn
We are waiting for you this June 18 from 8:00 a.m. to 6:00 p.m.
Reservations: 427 27182 20
Children from 4 to 11 years old. Valid June 18, 2023. Illustrative image.