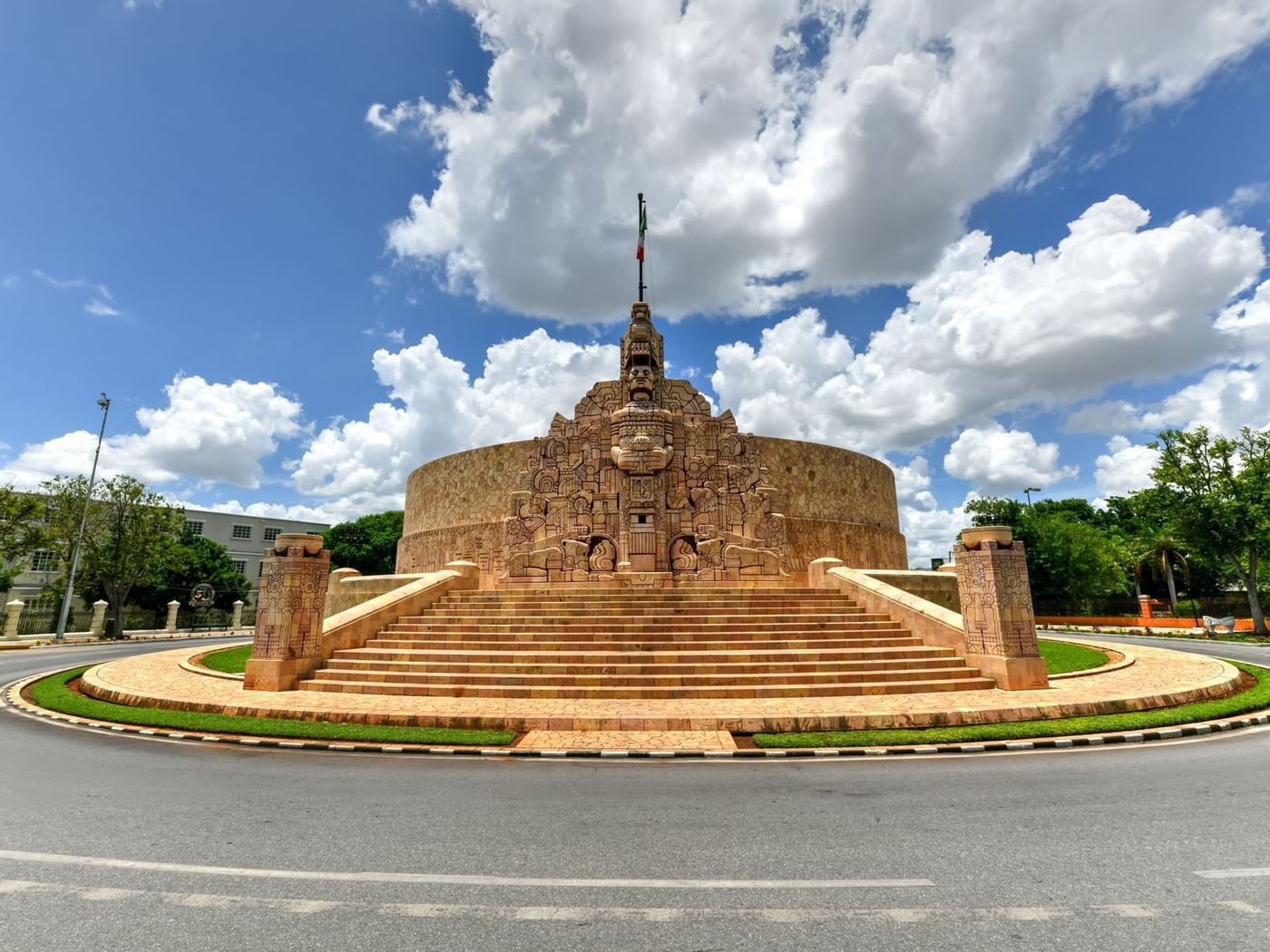 Come and visit one of the most important avenues in the city of Mérida, Paseo de Montejo, named after Francisco Montejo, conqueror of Yucatán, and venture to discover the vast history it has housed since 1886! 
This avenue with a layout and design inspired by the French boulevards extends from the Santa Ana neighborhood to the exit towards Puerto de Progreso, Yucatán.
Here you will find the oldest and most beautiful houses and mansions in the city, such as Quinta Montes Molina, representative of the Porfirian era that was converted into a museum or Canton Palace that was built in the mid-twentieth century, being the residence of General Francisco Canton Rosado , prominent military officer and governor of Yucatán in 1898. 
Also you'll see that one of the busiest roundabouts in this iconic city: the Monument to the Fatherland, the work of the sculptor Rómulo Rozo, which represents the history of Mexico from the founding of Tenochtitlán. In this monument you'll find allusions to the Mayan culture such as jaguars, a Chacmool and more figures. On your tour, don't forget to try the traditional Yucatecan dessert "las marquesitas". This avenue not only houses history, but also an endless number of restaurants, bars, nightclubs, and on weekends, the already famous Mexican night where culture mixes with different activities.