Italian restaurant, exquisite variety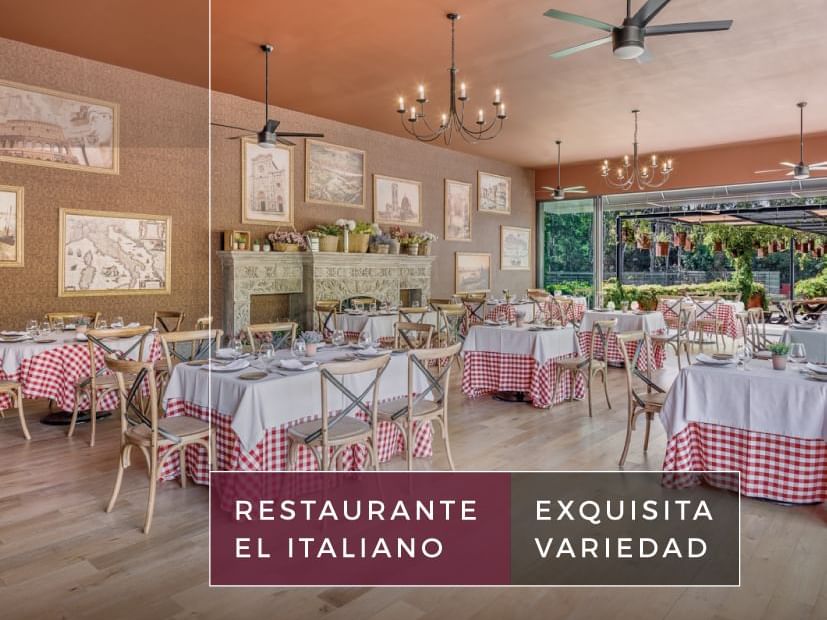 Live a unique experience with Fiesta Americana Hacienda Galindo and say Buon appetito!
He is delighted with the flavors of the Mediterranean at the opening of our El Italiano restaurant. A magnificent day to enjoy with family or friends.
We wait for you every day:
Thursday, Friday and Saturday | 3:00 p.m. to 11:00 p.m.
Reservations: 427 27 182 20
*Does not apply to other promotions or discounts. Illustrative image.