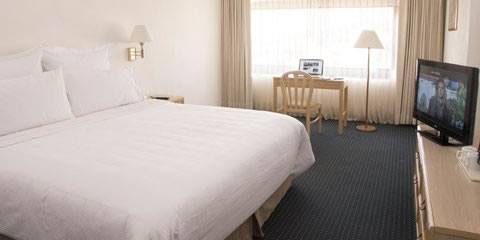 Superior Room, 1 king
Be seduced by the comfort of the large King Size bed while the room is filled with the aroma of coffee, with details conceived to make stress simply evaporate. Enjoy a program on cable TV, and if you fancy, take a relaxing bath.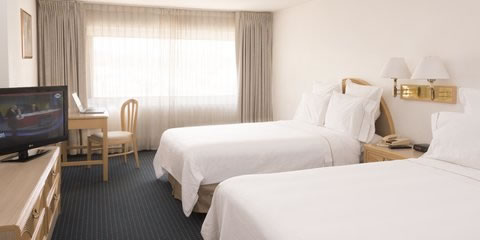 Superior Room, 2 double
This space is yours; we have designed it so you decide how you make use of that well-deserved rest. In a large space, decorated in relaxing tones, we offer two double beds, air conditioning, cable TV, a bathtub, coffee-making kit.

Deluxe Room, 1 king
This comfortable and efficient room has a relaxing vibe with a plush king bed. It features refined furnishings, radio alarm clock, safe, Internet access, coffee kit and bathroom with bathtub. Bathroom amenities are included.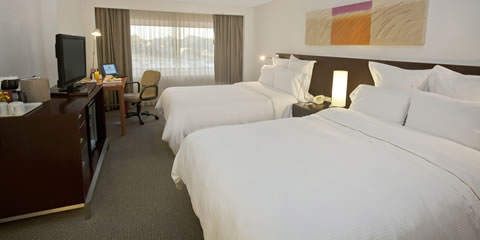 Deluxe Double, 2 double
The size and light of this room are in line with its cozy and modern design, as well as with the furniture that invites you to relax. It is equipped so that you have everything you need to relax right at hand: two double beds, a coffee-making kit, cable TV, internet, an alarm clock/radio and a bathroom with a bathtub.

Junior Suite, 1 king
This spacious and relaxing room has a plush king bed, plus a sitting area with sofa bed and cable TV. There is a well-stocked mini bar and coffee kit. The room also features a work desk, closet, dressing room and bathroom with tub. It features a great view of the Hermosillo sunrise.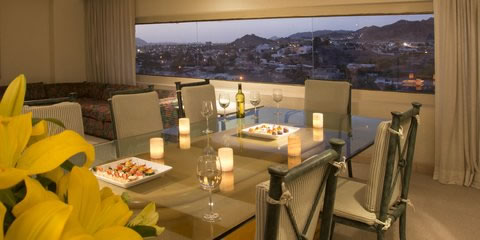 Presidential Suite
An exclusive room with ample spaces and luxury that can be seen in all the details. You deserve this space decorated with a King Size bed, a full bathroom with a dressing room, a half bathroom for visitors, toiletries, a dining room, lounge, air conditioning and cable TV. The jacuzzi awaits to rejuvenate you at the end of the day, from where you can enjoy the sunrise from the balcony.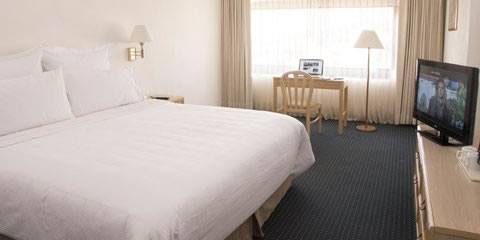 Handicapped Room
Designed for guests with special needs, this room has large spaces for wheelchair access, two double beds, a TV, coffee-making kit, safety deposit box, an alarm clock/radio, a hair dryer and toiletries.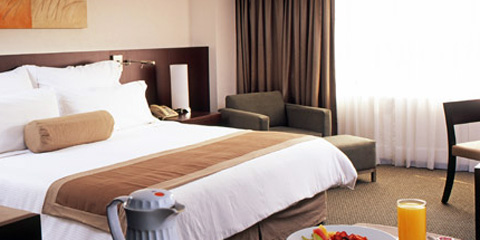 Master Suite
This suite offers king size bed, fully equipped kitchen, complete bathroom with dressing table, visitors' bathroom, air conditioning, cable television, bathtub, minibar, coffee-maker and balcony with views of the pool.