Restaurant

Maima Restaurant
Located in the pool area, Maima Restaurant offers a great variety of snacks and appetizers as well as a delicious menu to enjoy with your family.

Saturdays are special in Maima. We offer the best meats and cuts of your choice prepared on the grill. Enjoy a wide variety of cuts, everything from a Mexican arrachera to a sirloin.

Open from 12:00pm to 6:00pm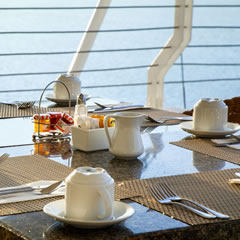 Chula Vista Restaurant
Breakfast with a beautiful ocean view in a relaxed and fresh atmosphere while you enjoy your meal and delight at the exquisite dishes. Buffet and menu service. Located right next to the pool with seating for 168 diners, this Acapulco restaurant is perfect for private group dinners. We open from 7:00 am to 12:00 pm. We also have a smoking area.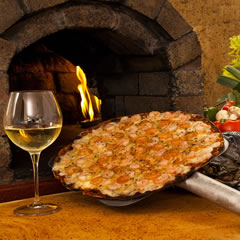 La Crespolina
Enjoy a spectacular dinner accompanied by beautiful sunsets at La Crespolina. Delicious Italian cuisine prepared magnificently to please you and your family.
Open daily from 6:00pm to 11:00pm
Lounge

Beach Club
Refresh yourself with a traditional coconut at the water¿s edge at our Beach Club, while sunbathing and enjoying the pool from 9 am to 6 pm. We also offer snacks, Mexican and international drinks, light bites, seafood and Mexican snacks.

Lobby Bar
Have fun at our Lobby Bar while you savor your favorite drink accompanied by ambient music. Open from 6:00 pm to 12:00 am. We have a pool table, board games and plasma TVs to enjoy your favorite sports. We suggest casual dress.